Žrouti - stačí vystřihnout a sešít
Posted on
Co potřebujete k výrobě:
látku na vnitřní části
http://www.dumlatek.cz/18-bavlnene-latky
látku na zadní část těla, rukou a nohou
http://www.dumlatek.cz/1541-minky
zip
http://www.dumlatek.cz/1365-zipy-spiralove
šňůrku na zavěšení
http://www.dumlatek.cz/1630-stuha-taftova-6-mm
vlizelín
http://www.dumlatek.cz/vlizelin/50391-vlizelin-lepici-bily.html
vatelín
http://www.dumlatek.cz/vatelin/49850-rouno-oteplovaci-60g-155cm-microvaltherm.html
filc na zuby
http://www.dumlatek.cz/126-filc
ŽROUT
1. Přední díl si obkreslíme na vlizelín a 2x na látku na vnitřní část. Potom si ho obkreslíme i na látku na zadní část. Roztřihneme přední části (potištěnou a jednu vnitřní).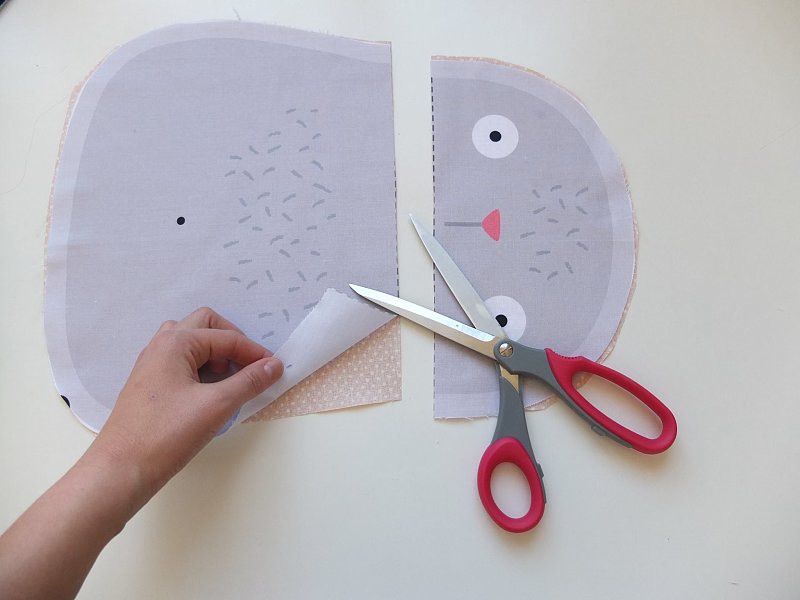 2. Na horní hlavičku přiložíme zip vrchní stranou na líc.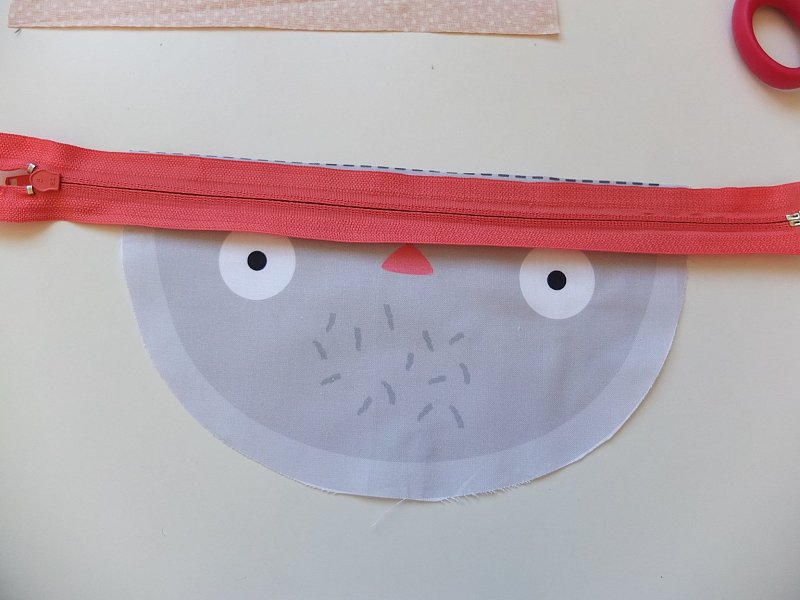 3. Dále vlizelín nažehlíme na horní části vnitřní látky.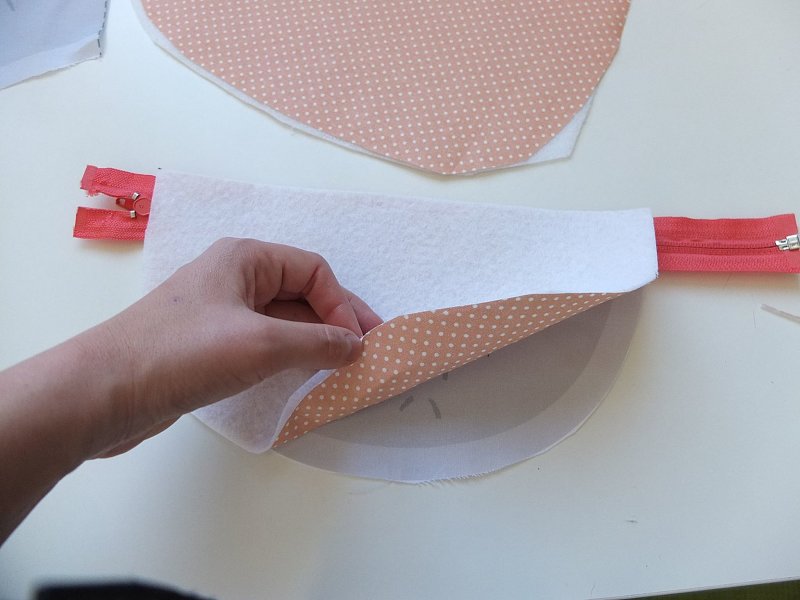 4. Našpendlíme a zkontrolujeme zda je vše přesně. Sešijeme.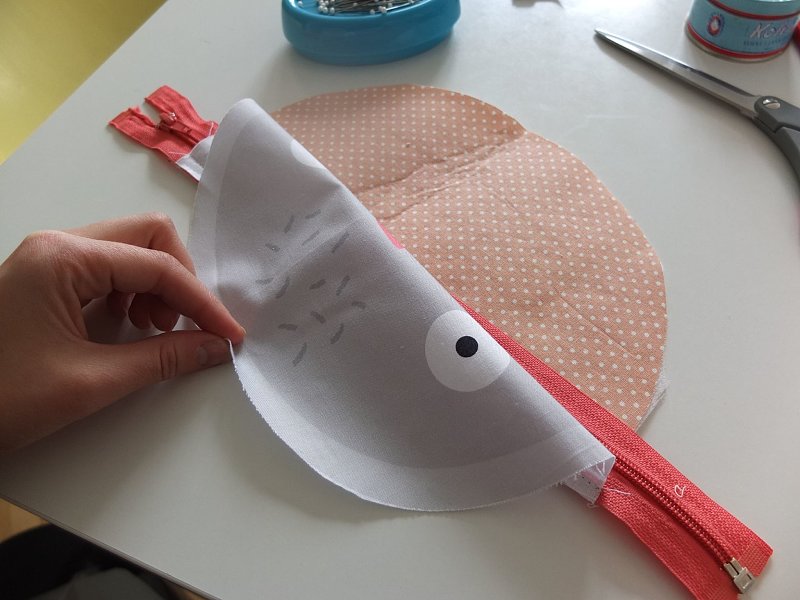 5. Potom vrstvíme dolní potištěnou část, na ní takto horní sešitou část.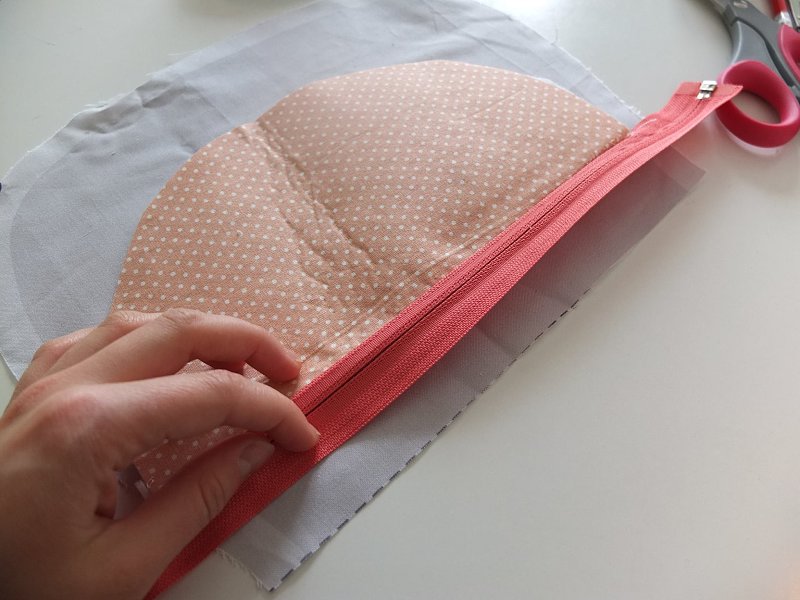 6. Poté vnitřní část (také nažehlený vlizelín).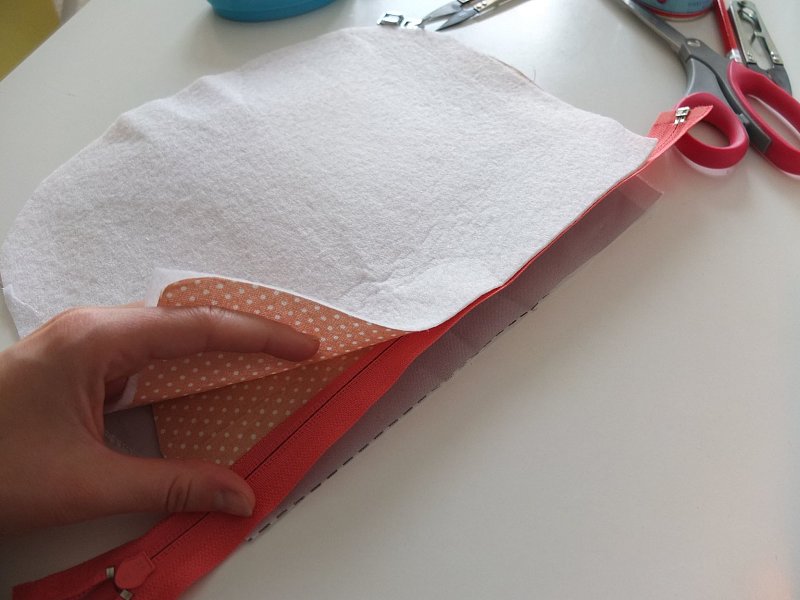 7. Přední část pak přežehlíme.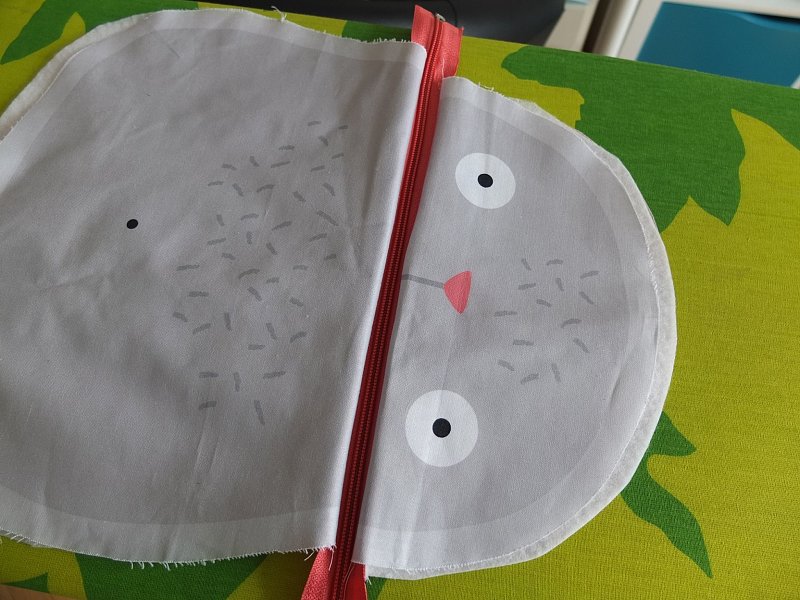 8. Prošijeme na obou stranách jako třeba u kosmetických taštiček.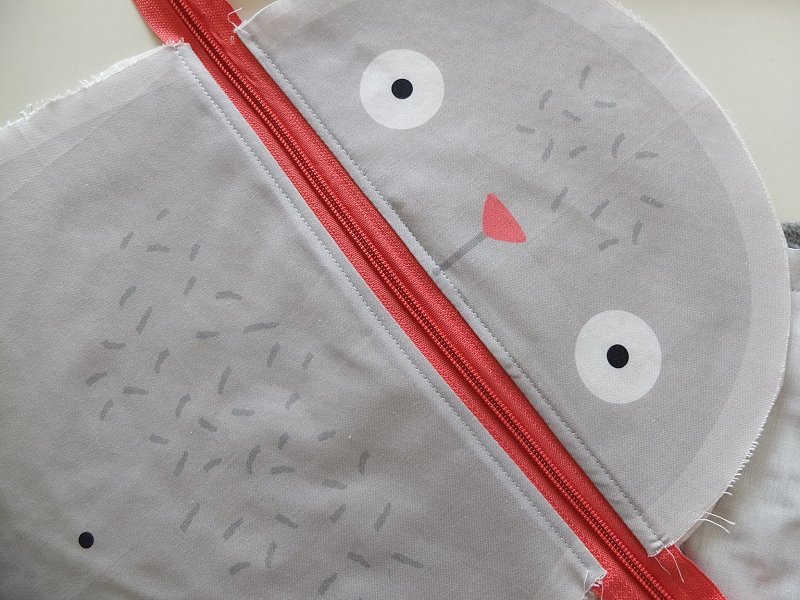 9. Připravíme si z filcu zuby.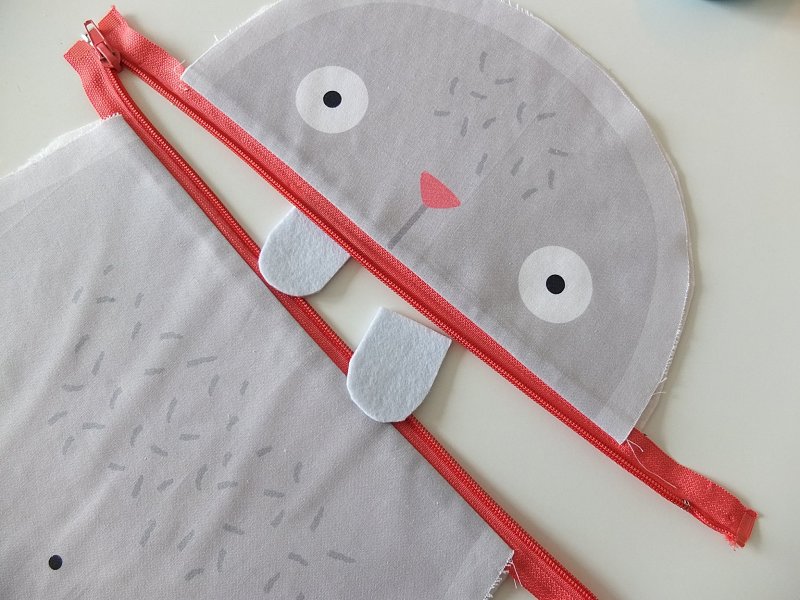 10. Našíváme takto, nesmíte mít pod jehlou i tu horní část s tiskem jinak by šev byl vidět.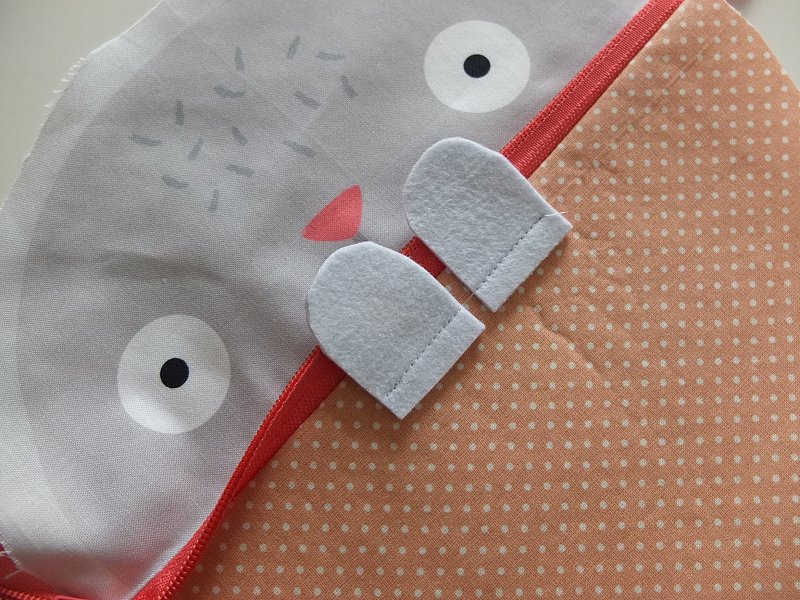 11. Připravíme si uši a nohy.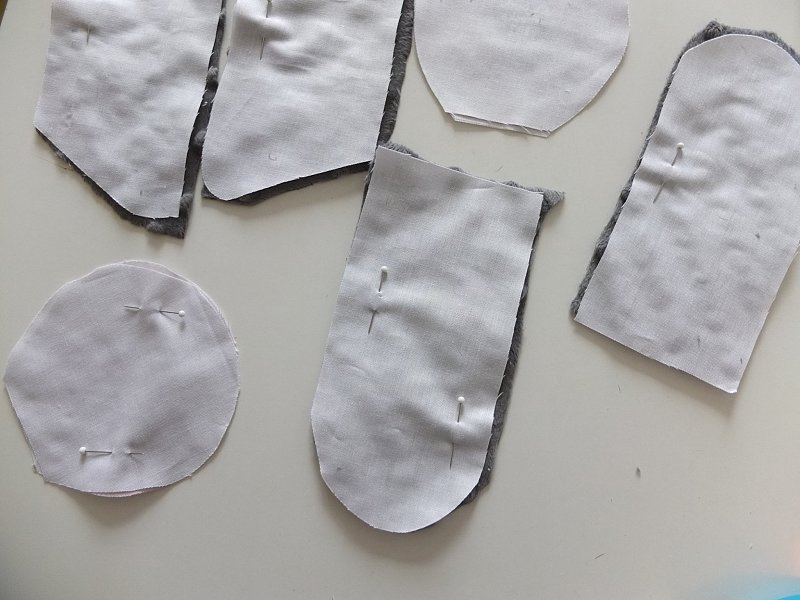 12. Sešijeme, prostřiháme kraje a obstřihneme zubatými nůžkami. Otočíme pomocí vařečky a je to.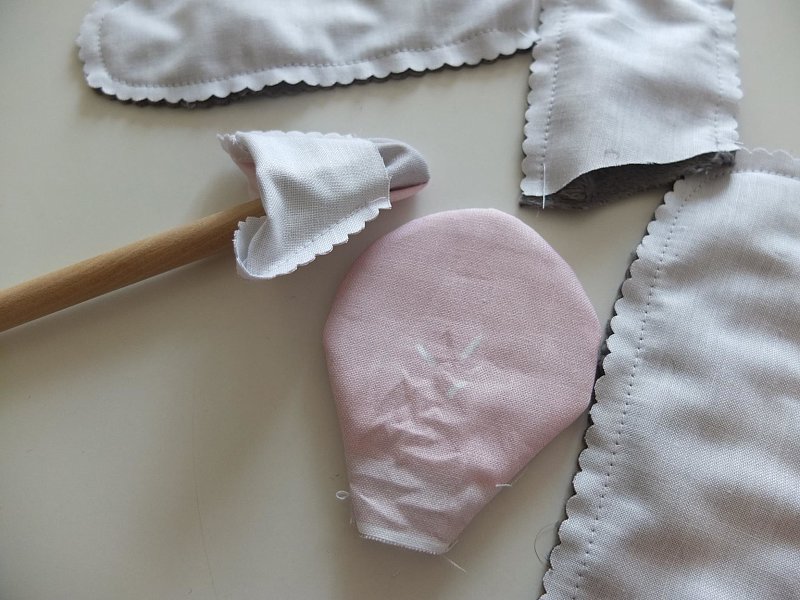 13. Teď jdeme na skládání poslední části. Zip si posuneme doprostřed (kdyby jsme to neudělali, neotočili bysme pyžmožrouta). Zip jsem si upevnila klipem aby se nerozevžel(možná bude lepší to nastehovat).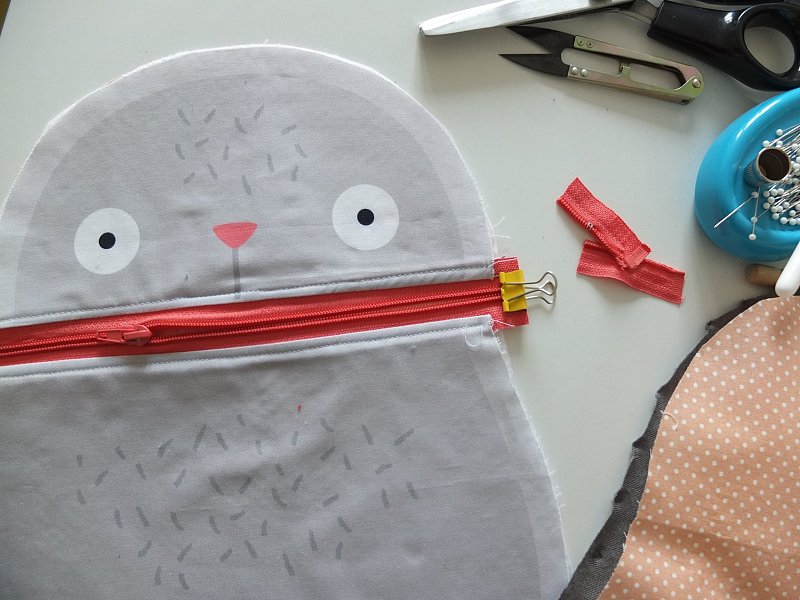 14. Na horní potištěnou část položíme takto šňůrku, uši, nohy a vše co tam patří.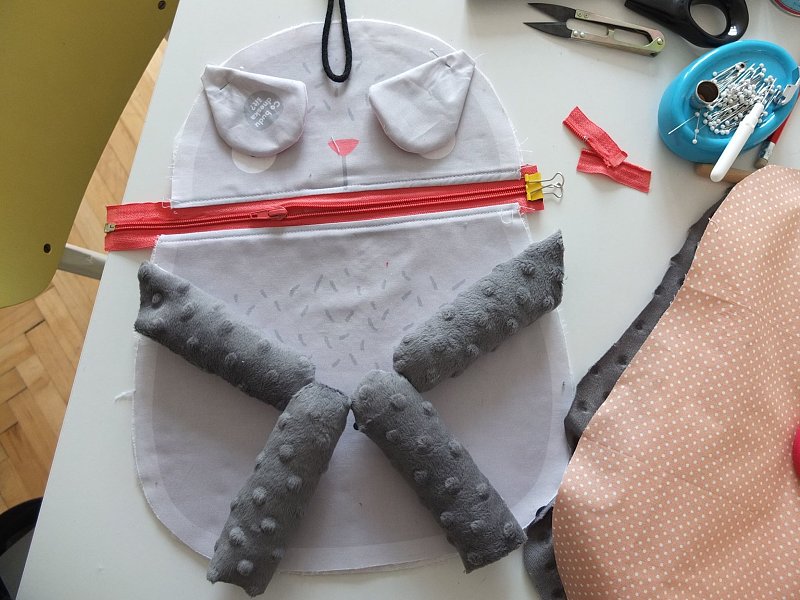 15. Potom položíme rubovou částí nahoru zadní stranu.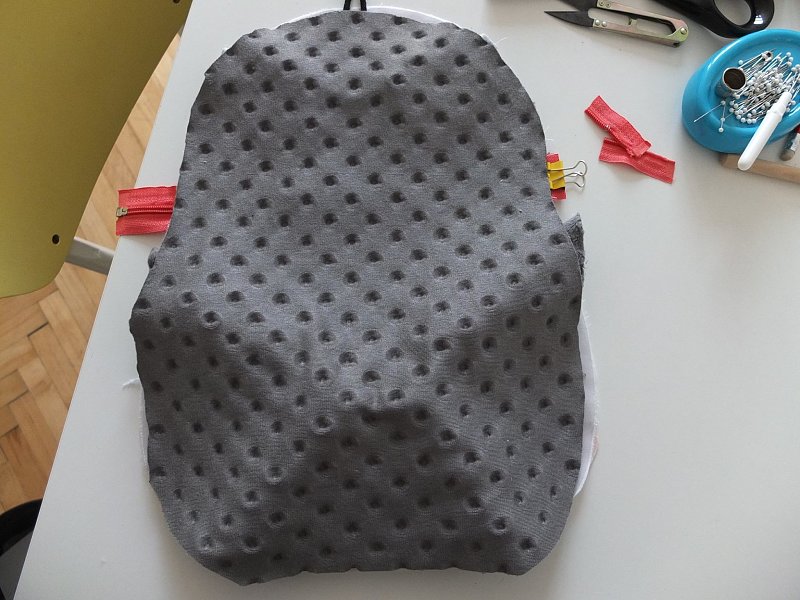 16. Potom kus vatelínu (pyžamožrout bude pak měkký jako plyšák) a udělejte ho cca o 2 cm menší, kvůli šití.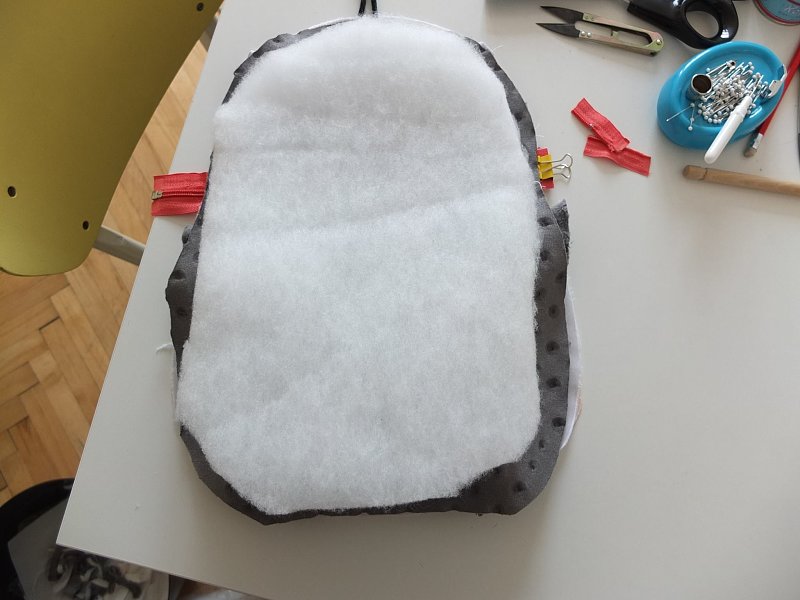 17. Potom lícovou stranou nahoru vnitřní část.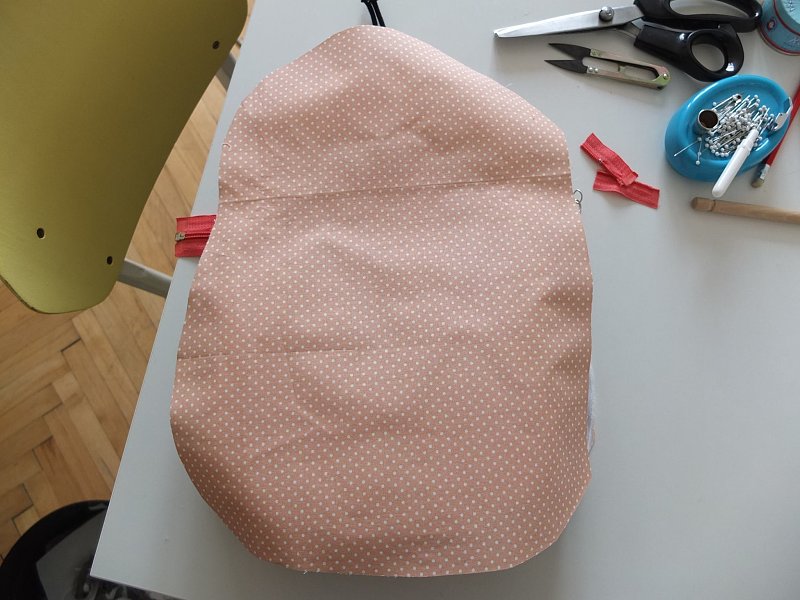 18. Vše si pomalu a precizně našpendlíme kolem dokola.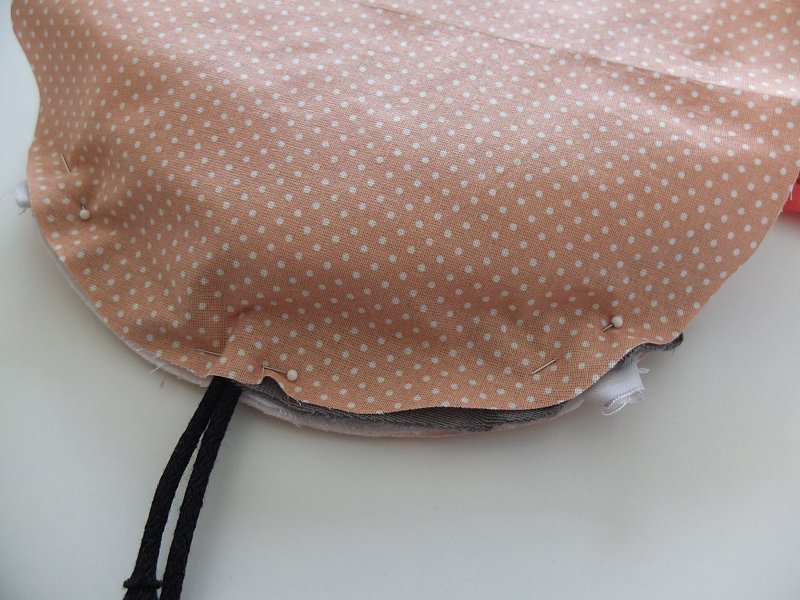 19. Sešijeme, obstřihneme a začistíme cik cak stehem.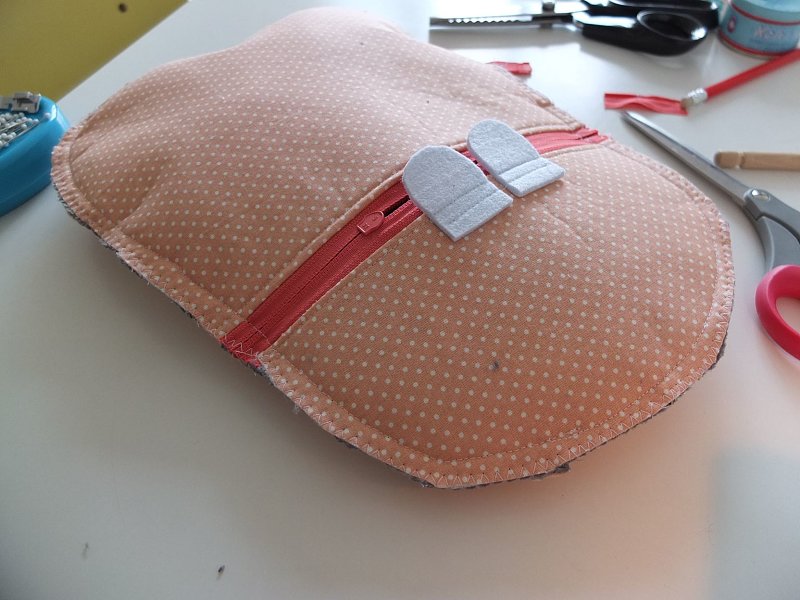 20. Zip si cely otevřeme a otočíme pyžamožrouta.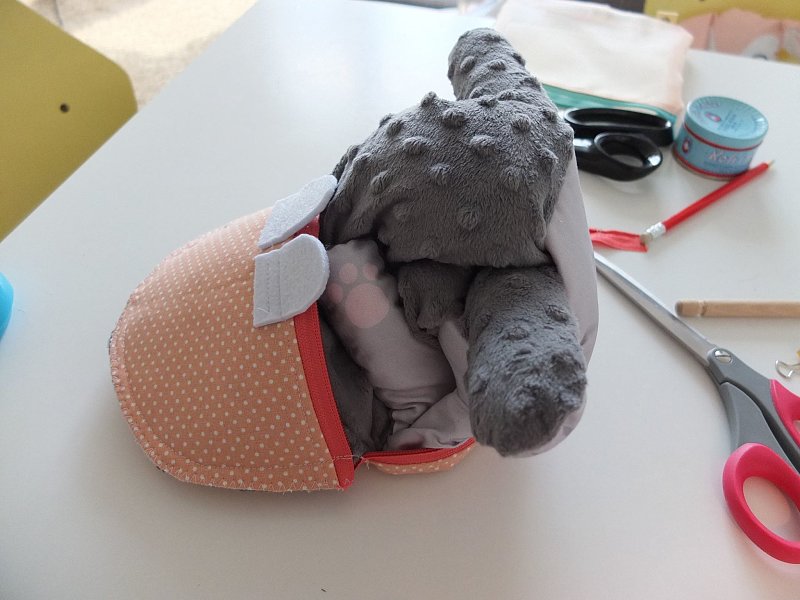 PEXESO
1. Jdeme na pexeso. Pexeso si vystřihneme a podžehlíme vlizelínem.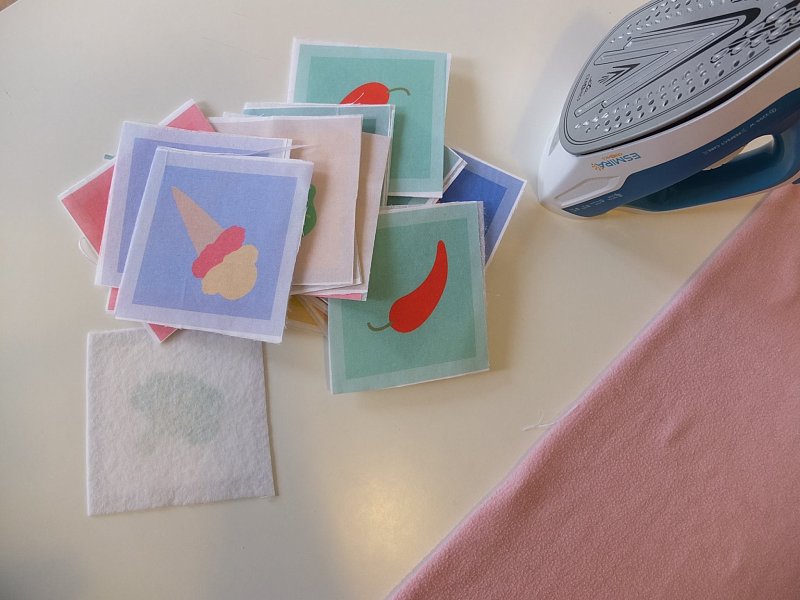 2. Vystřihneme si i zadní stranu, doporučuji jednu barvu ať je to hádání těžší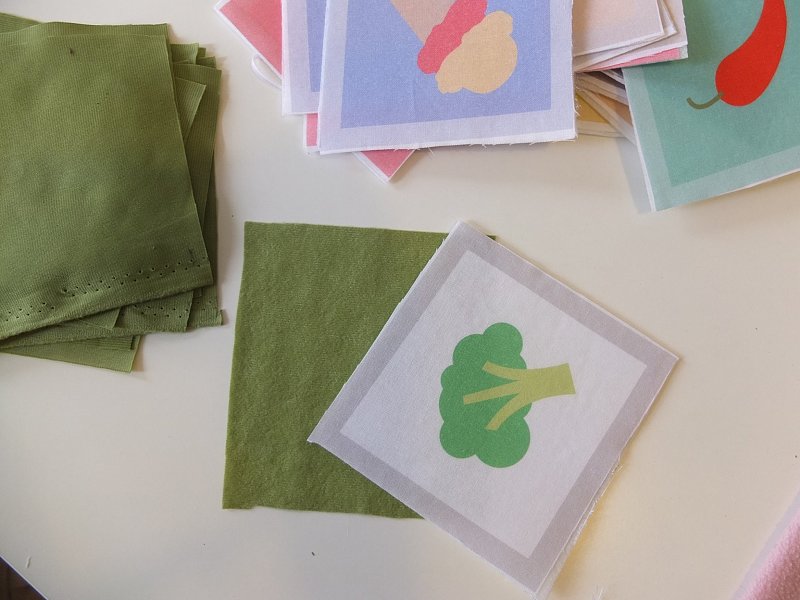 3. Lícem dovnitř si takto kousky zašijeme a obstřihneme, Ustřihněte hlavně růžky. Nechte si díru na otočení.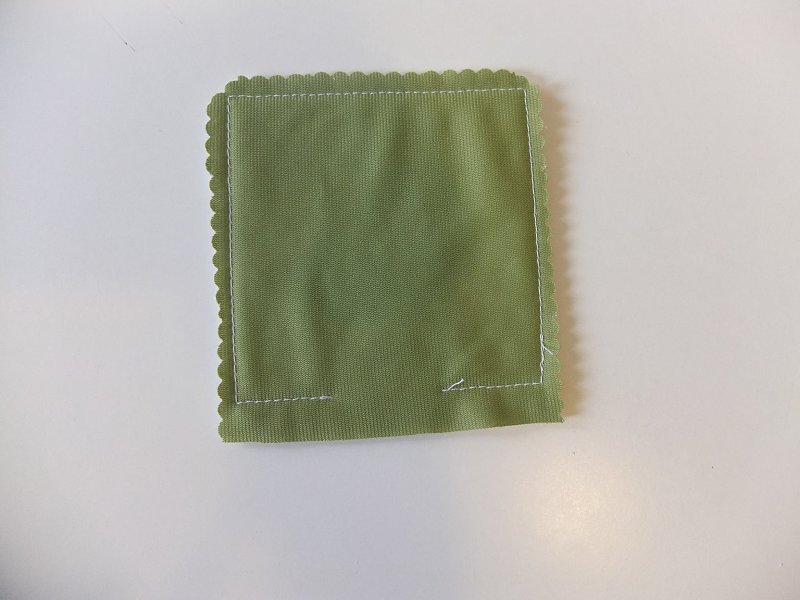 4. Otočíme, protlačíme rohy a vyžehlíme.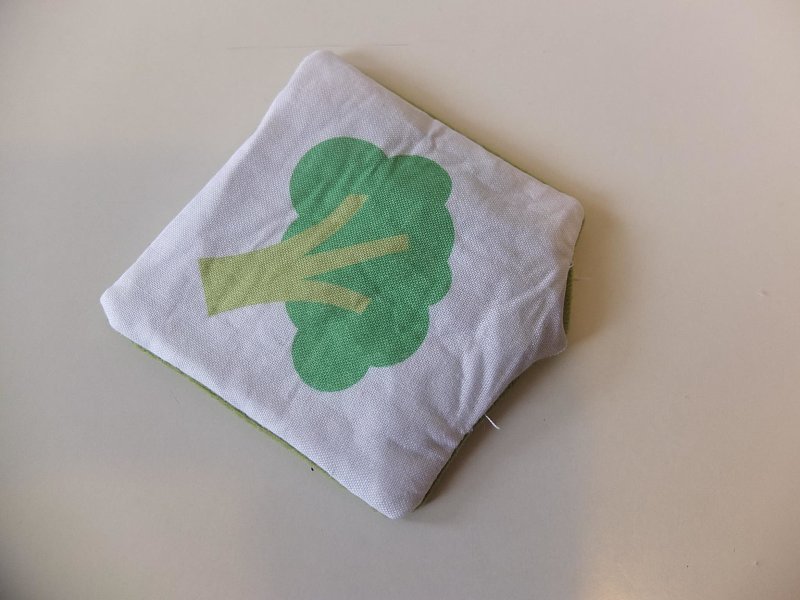 5. Zaklopíme díru a kolem dokola sešijeme.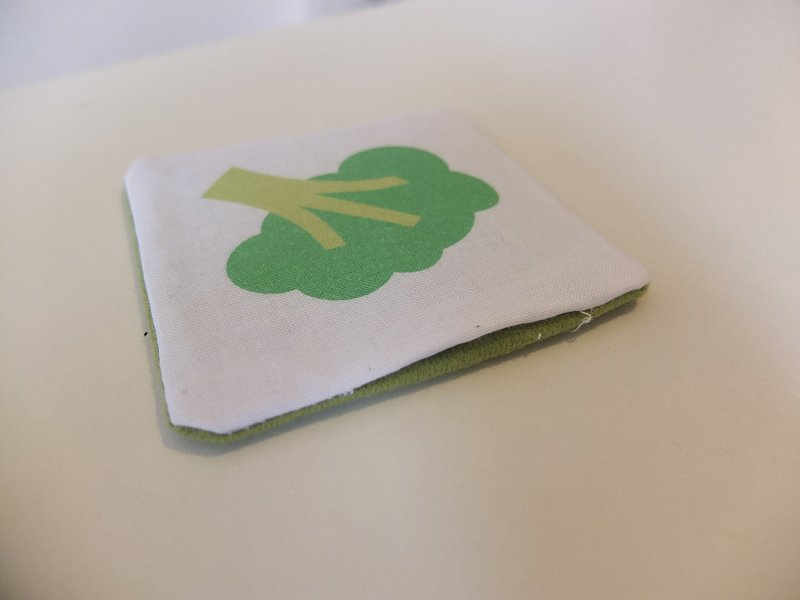 6. Tadááá hotovo.