On a linen mood
Posted on
Have a nice day, dear ladies. The main hero of today's style inspiration is flax - the hottest material this summer. What to sew from it and where to be inspired if we disregard the cult czech story about Krtek a kalhotky?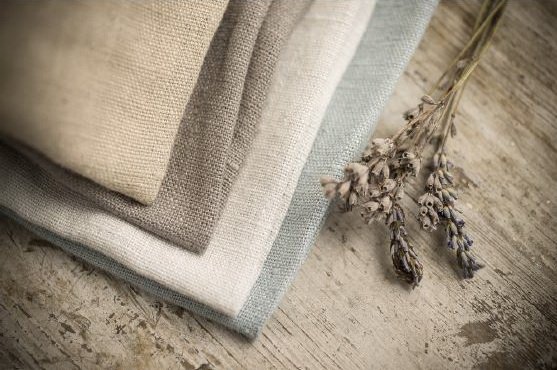 Flax is a 100% plant material and a hundred years ago it was grown and processed in any cottage. Strong, perfectly absorbent, cool and warm in winter, there is only one unpleasant feature. Easily crouches and ironing without high temperature and steam, there is no honey. That was probably the main reason he had been crouching in the background in the last few decades and had only entered the fashion world in beach-friendly forms. But time is changing.
Linen became a hit this summer for several reasons. One is the megatrend of returning to nature. If you bought at least one basket this year (me 5), you succumbed to it just like designers and influencers. Well, and then it is (not) essential. Flax looks great, mixes easily with other fibers and, thanks to its properties, works on virtually anything.
SHIRTS AND TUNES
Shirts, shirt dresses and tunics, it is not only summer evergreen. It has been worn for more than a thousand years, and judging from the offer in stores, it just does not pass. Before you reach for historical cuts with a short toggle and collar, don't forget to check out the current ones. Fashion reports the return of the nineties - which in the case of flax shirts means that you, and your relatively stronger partner, can get into them. No darts, straight cut, sleeves even short, cargo pockets on the chest, comfortable width. If you want, feel free to wear shirts wider than longer and tie the tips over your navel, as you used to. Or at least put them somewhere in your pants so that you don't get lost in the flood.
Free shirt: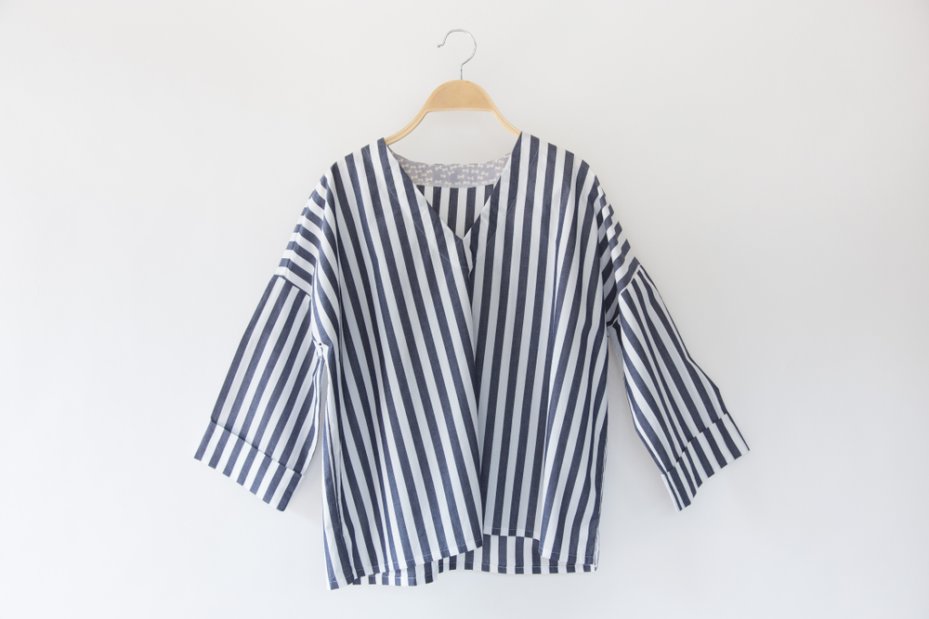 DRESS
The shape of the figure and the sewing experience does not matter. Linen dress is a piece that belongs to the summer wardrobe regardless of age and condition.
Short and long, fitting and flowing, romantic and minimalist, rustic and elegant ... the choice is virtually endless and there is no need to look at others. While the fashion chains are dominated by a tight-fitting bodice dress, frilly skirt and wooden buttons, models in Denmark or Japan win as wide as possible, and in French prefer a wrap-around cut. That you can't decide? Nothing is easier than to inject a variable wide piece of tape in a snap.
This year's hit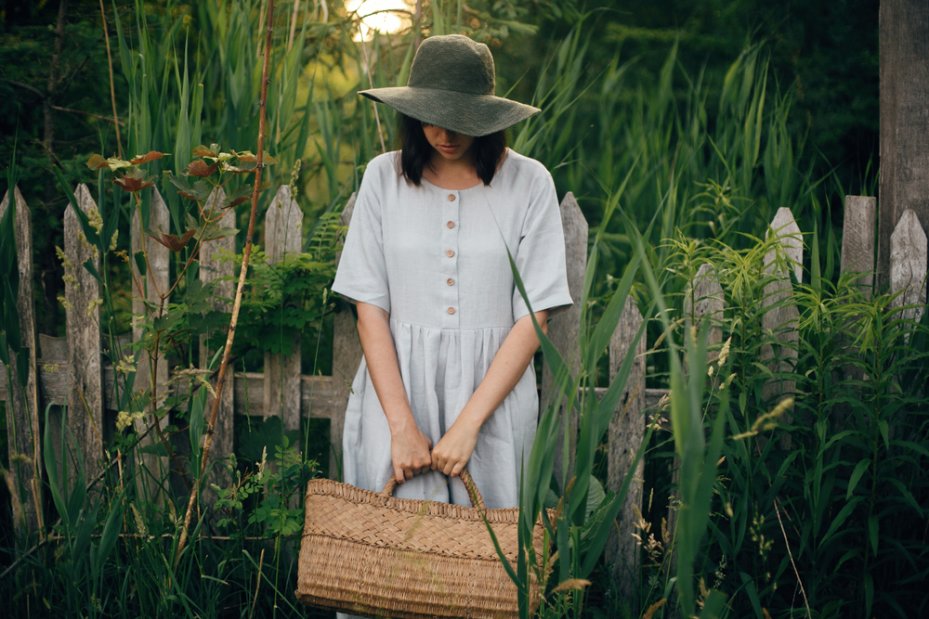 Dress with belt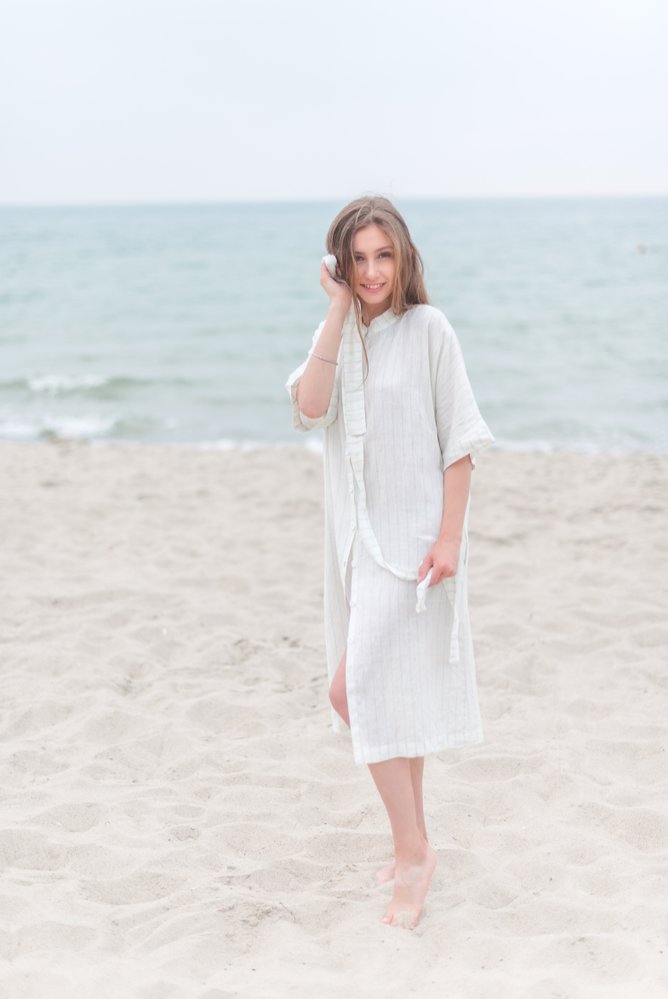 ELEGANT
Light to translucent flax is a typical material for summer holidays. Experienced lovers, however, know that he will do his service in the office or anywhere else where it is necessary to hold a more formal phason.
For such occasions, forget about scooping, freedom and drapery and turn your attention to classic cuts and higher fabric weight. Ironed or steamed linen beautifully keeps its shape and works well with it, even the old trick of adding starch to the wash can help you in this direction.
If you're new to sewing, I can highly recommend simple, elegant skirts and pants - whether in a suit cut, with pucks or high waist cullotes. The latter surround the sides and so beautifully highlight all the pros of the character. Wide pants compensate for shortcomings regardless of size.
Cullotes: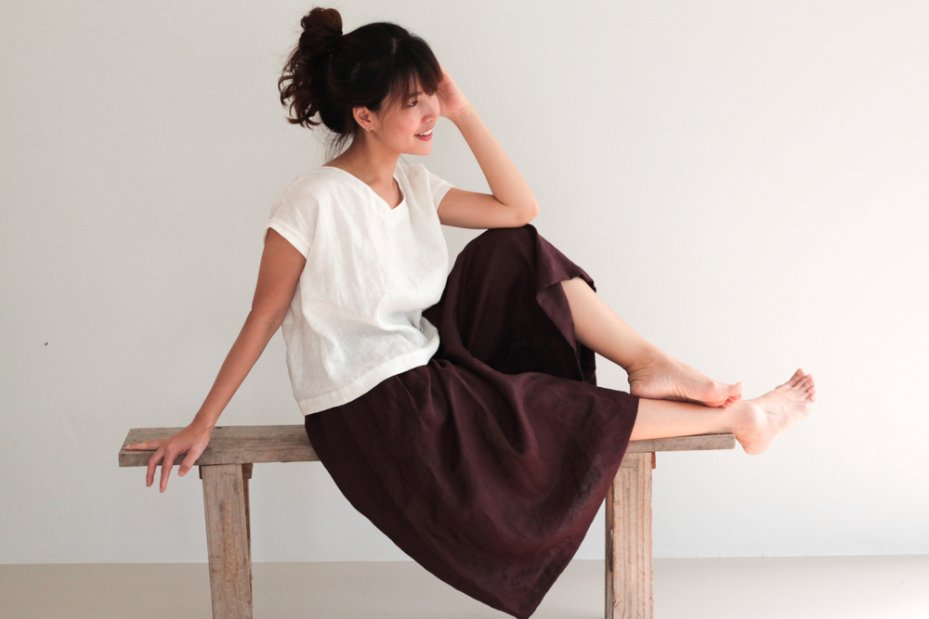 And for those who have been dealing with their sewing machine for some time? A linen trouser suit inspired by a men's wardrobe is the real challenge.
Pantsuit: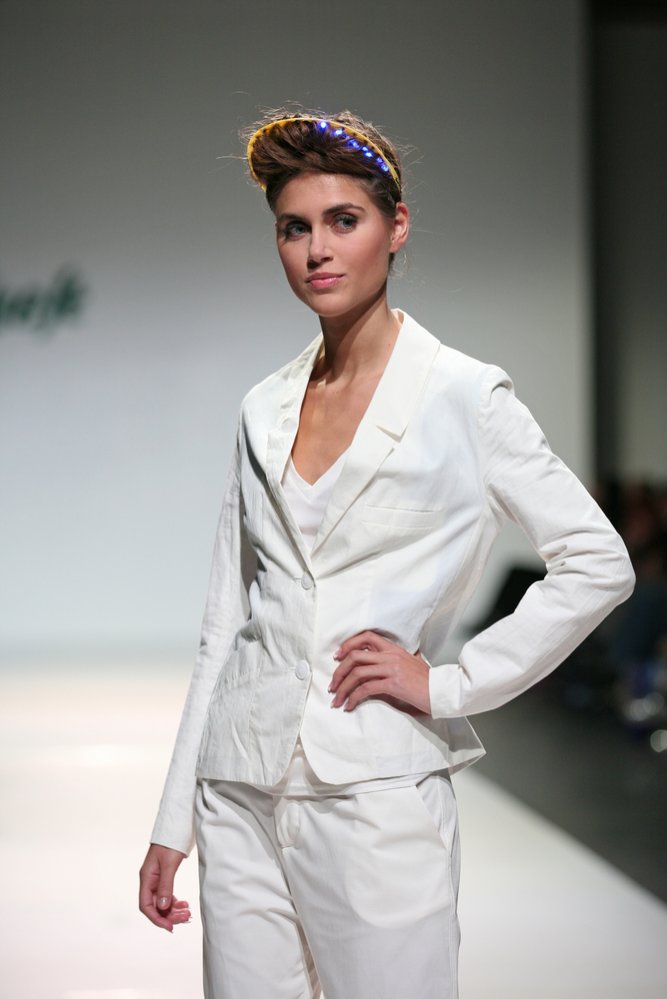 Do you also want to dive into sewing now? Have you made any flax this year? And what was that? Share with us on FB!