Fabric cone
Posted by PS on
A quick guide to magical winter decoration!
Do you have a lot of small residues of substances at home and are you sorry to throw them away? Their moment has just arrived! You can assemble this beautiful cone from small pieces of fabric, which are great for it. Who will try it with us?
1. You will need polystyrene eggs, pins, fabric scraps, scissors, a piece of ribbon and a small decoration (such as a bell).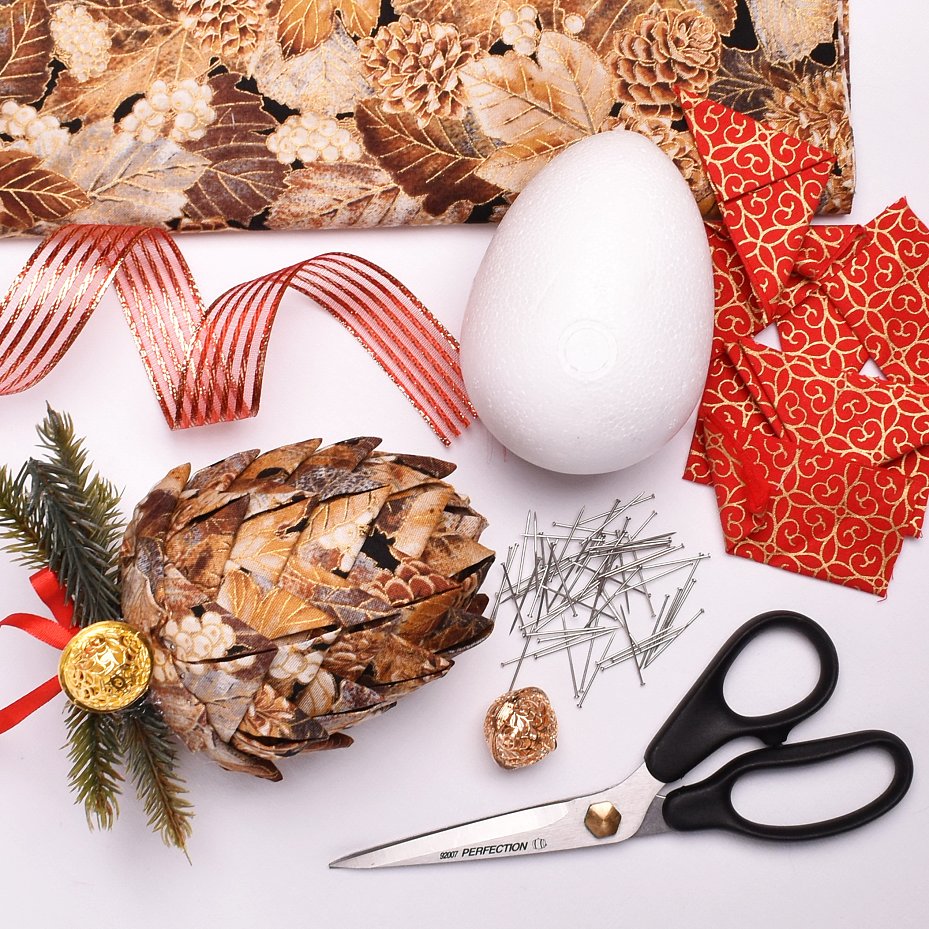 2. From the remnants of the fabrics, prepare squares measuring 7.5 x 7.5 cm. You iron it in half, then fold the corners to the center and iron it - you will create a triangle. The number of ironed triangles depends on the selected size of the polystyrene egg.
3. Start ironing triangles this way on polystyrene eggs. You attach the first row at each end of the triangle.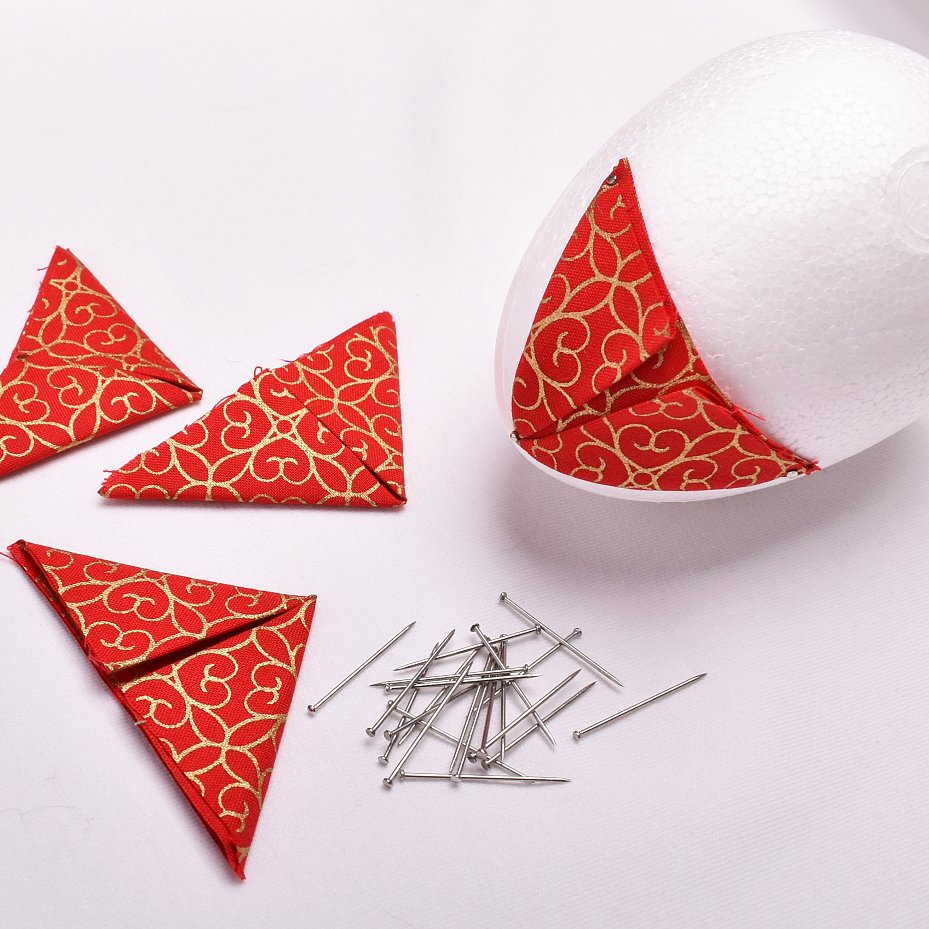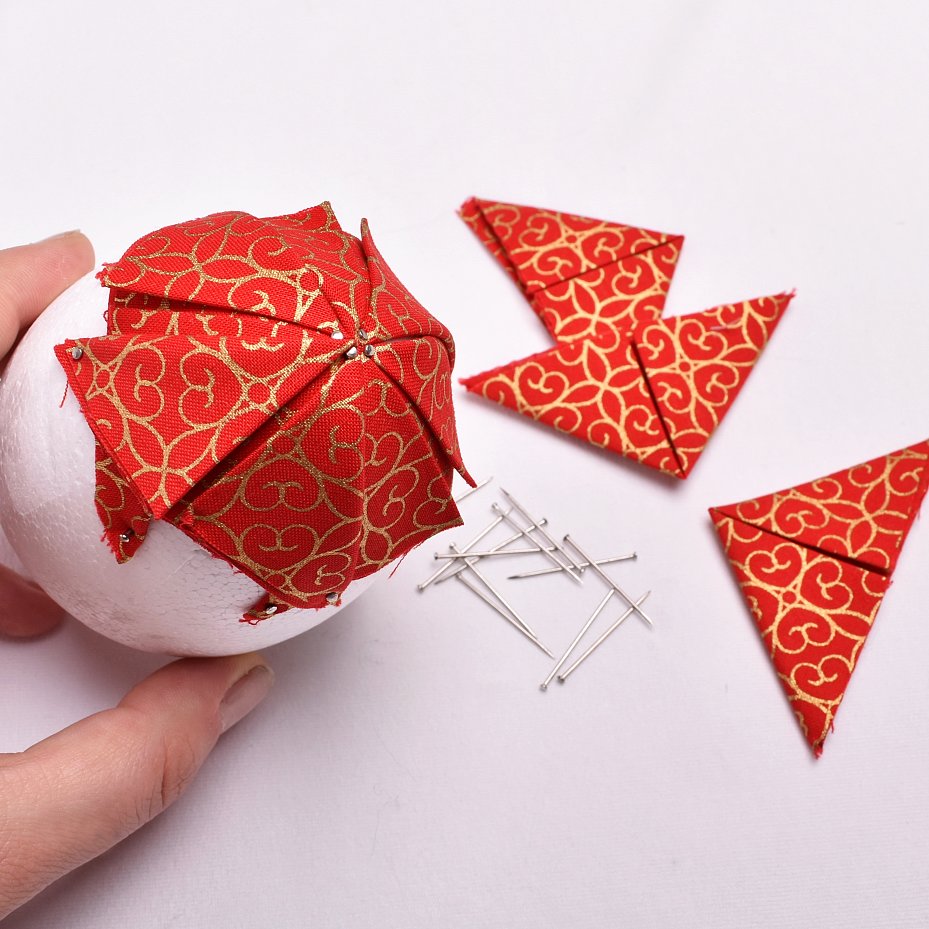 4. Do the same for the other rows. For those, do not pin the upper points of the triangle, which will protrude from the surface.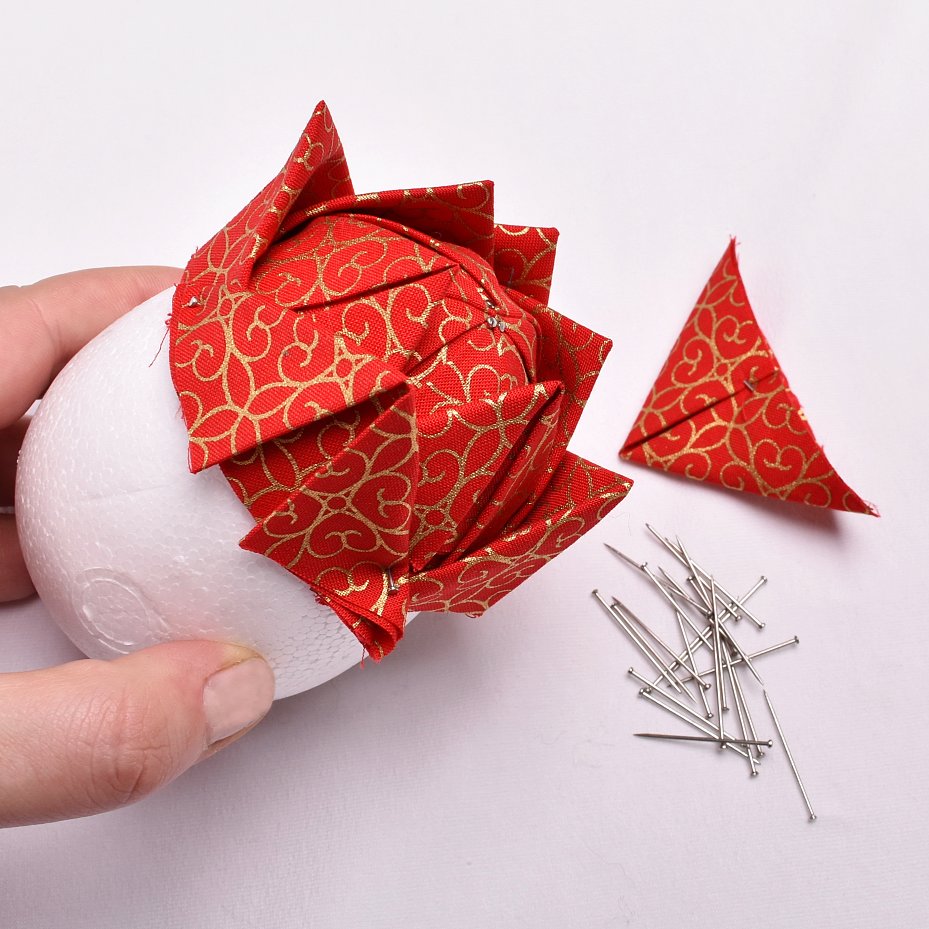 The procedure is simple and the result is very effective! You can decorate a pine cone with a twig and a bell, for example, as our skillful colleague did :)