Měkké a přítulné příšerky
Posted by KK on
TVOŘENÍ S DĚTMI Zapojte děti a jejich fantazii a vytvořte si společně nového kamaráda. A nebo třeba talisman pro štěstí :-) fantazii se meze nekladou :-)
"Mami, já chci nového plyšáka..." také už jste od svých ratolestí tuto větu slyšeli? Máte chuť na společné tvoření? Není nic jednoduššího.
Čím začneme:
Nejdůležitější je návrh nového kamaráda. U nás zvítězili "příšerky", ale záleží jen na fantazii vašeho potomka jak bude nakonec vypadat. Stačí dát dětem papír formátu A4 a nechat je šablonu nakreslit. Malý tip: pokud chcete, aby byla postavička osově souměrná, přeložte papír napolovic, nakreslete jen jednu polovinu, vystřihněte a po rozložení papíru máte krásně souměrnou šablonu
Nevíte jak na to? Nevadí, nechte se inspirovat našimi příšerkami (obrázek zkopírujte, vložte do prázdného dokumentu a vytiskněte na formát A4) :
Tykadláček: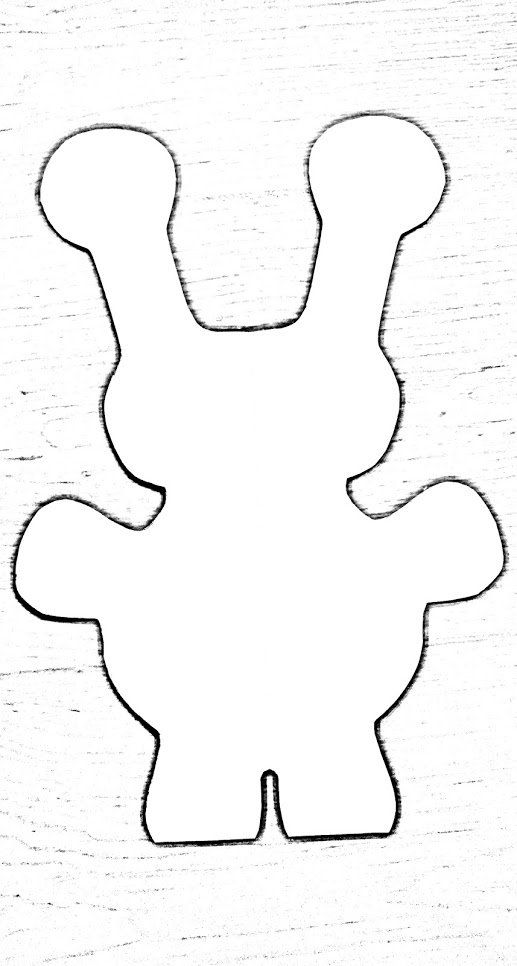 Antéňáček:
Ufíček: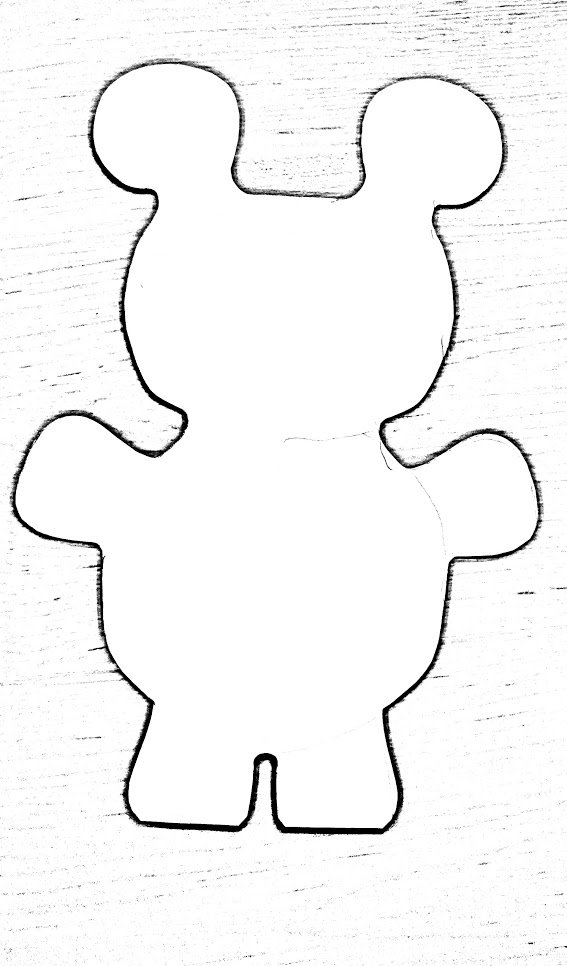 Materiál:
Nechte dítě, aby si samo vybralo barvu a materiál pro nového kamaráda, společné tvoření pro něj bude ještě zábavnější. Vybírejte z měkkých materiálů jako jsou například fleece, fleece medvídek, ale nebojte se ani vzorovaných materiálů z kategorie fleece naopak hračka bude o to veselejší :-)
Spotřeba
0,3m jakéhokoli měkoučkého materiálu z kategorie fleece
1x kuličkové rouno na výplň nebo kus vatelínu či rouna
kusový filc na oči a "pupík", puntíky, tlapičky nebo jiné dle vaší fantazie
Pracovní postup
1) vystřiženou šablonu na nového kamaráda položíme na rubovou stranu materiálu a obkreslíme. Náš tip - Pokud se vám pracuje špatně s krejčovskou křídou a fix na textil vysychá, pořiďte si obyčejnou tužku 6B, 7B nebo 8B. Dá se koupit v každém papírnictví a pokud s ní malujete z rubu, poslouží vám dobře :-)
2) vystřihněte si z filcu všechny díly, které budete našívat - oči, puntíky, "pupík" a položte si je na rubovou stranu ať víte kde budou.
3) na místě všech přišívaných dílků si zapíchněte špendlíky tak, abyste viděli správnou polohu i z lícové strany. Všechny dílky si nyní přendejte na lícovou stranu do míst, která máte naznačena špendlíky a v ruce (nebo na stroji) přišijte. A nebo nechte děti, ať si přišijí sami, s vaší pomocí to určitě zvládnou.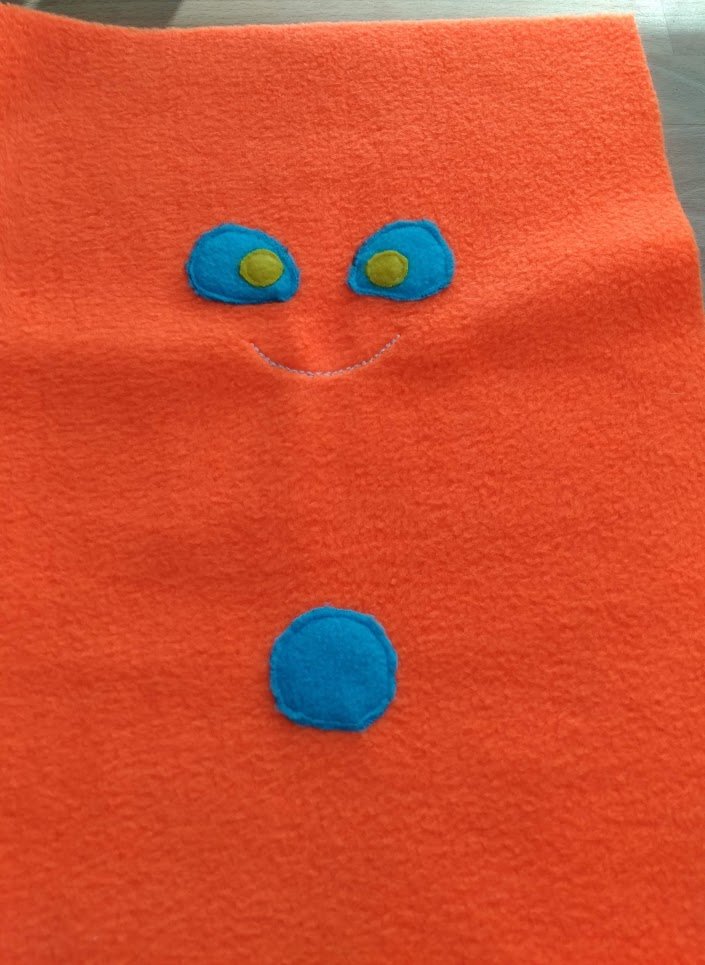 4) další variantou je oči a zbytek detailů vyšít, nebo jen přilepit za pomocí lepidla na textil (pouze přilepené ale nebudou tolik trvanlivé)
5) nyní položíme obě vrstvy látky na sebe lícem k líci (přišité detaily jsou tedy vespod) a sešijeme. Je jedno jestli to bude v ruce nebo na stroji :-), hlavně nezapomeňte ponechat v sešití otvor, aby se nový kamarád dal otočit nalíc a naplnit výplní :-)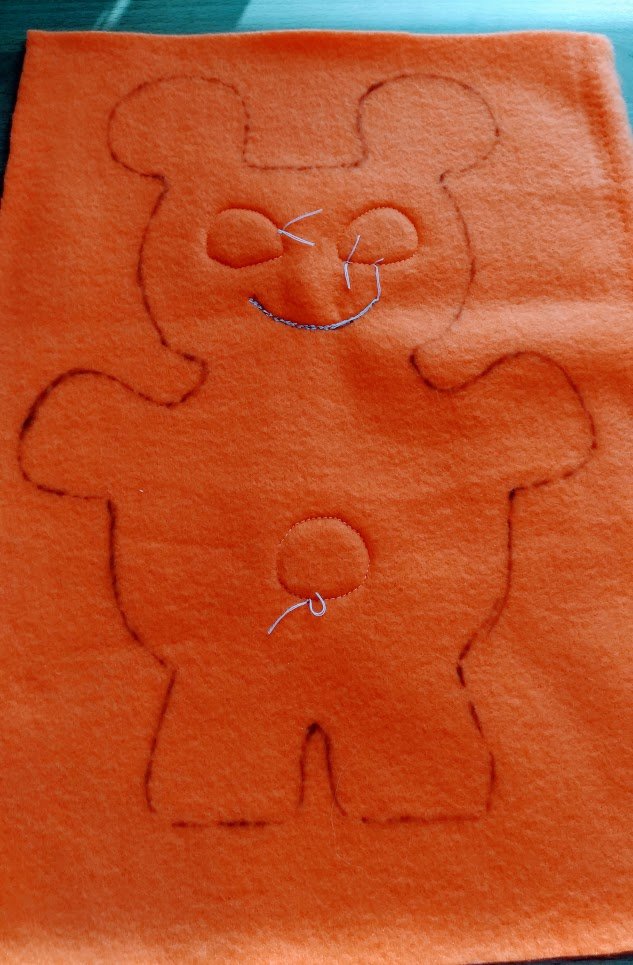 6) nyní stačí naplnit nového kamaráda výplní a zašít otvor, kterým jsme ho naplnili. Máme hotovo :-)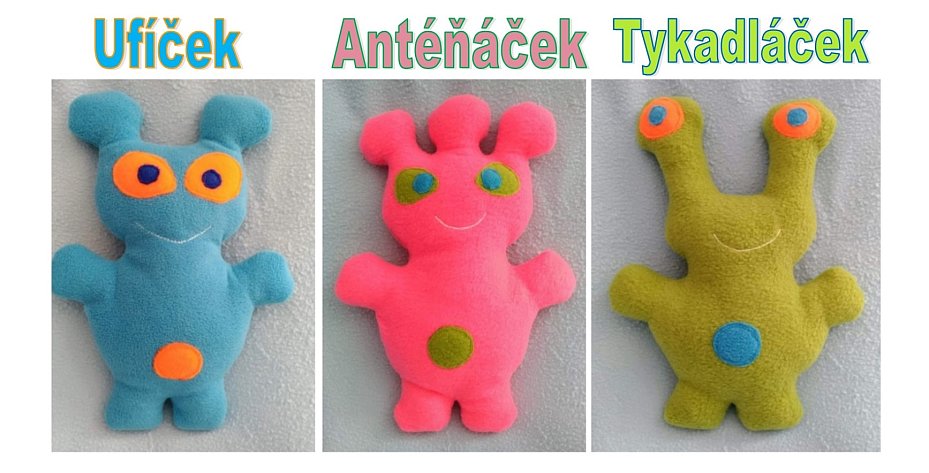 A protože fantazii se meze skutečně nekladou, máme verzi i pro starší - což takhle třeba mimozemšťan? :-)