Maškarní kostým - malá pirátka
Posted by KV on
Pirátský kostým, raz dva! Znáte to, dítě přiběhne a řekne: Mamíííí, bude karneval - potřebuju kostým, hned! Přesně to se stalo naší kolegyni a při té příležitosti se rozhodla, že vám celý postup výroby kostýmu zdokumentuje. V době maškarních a masopustních průvodů by se návod mohl hodit i někomu dalšímu. Navíc, kde je napsáno, že halenka a sukně, které jsou použity se nedají upravit a ušít z jiného materiálu a nosit při běžném nošení? Jdeme na to!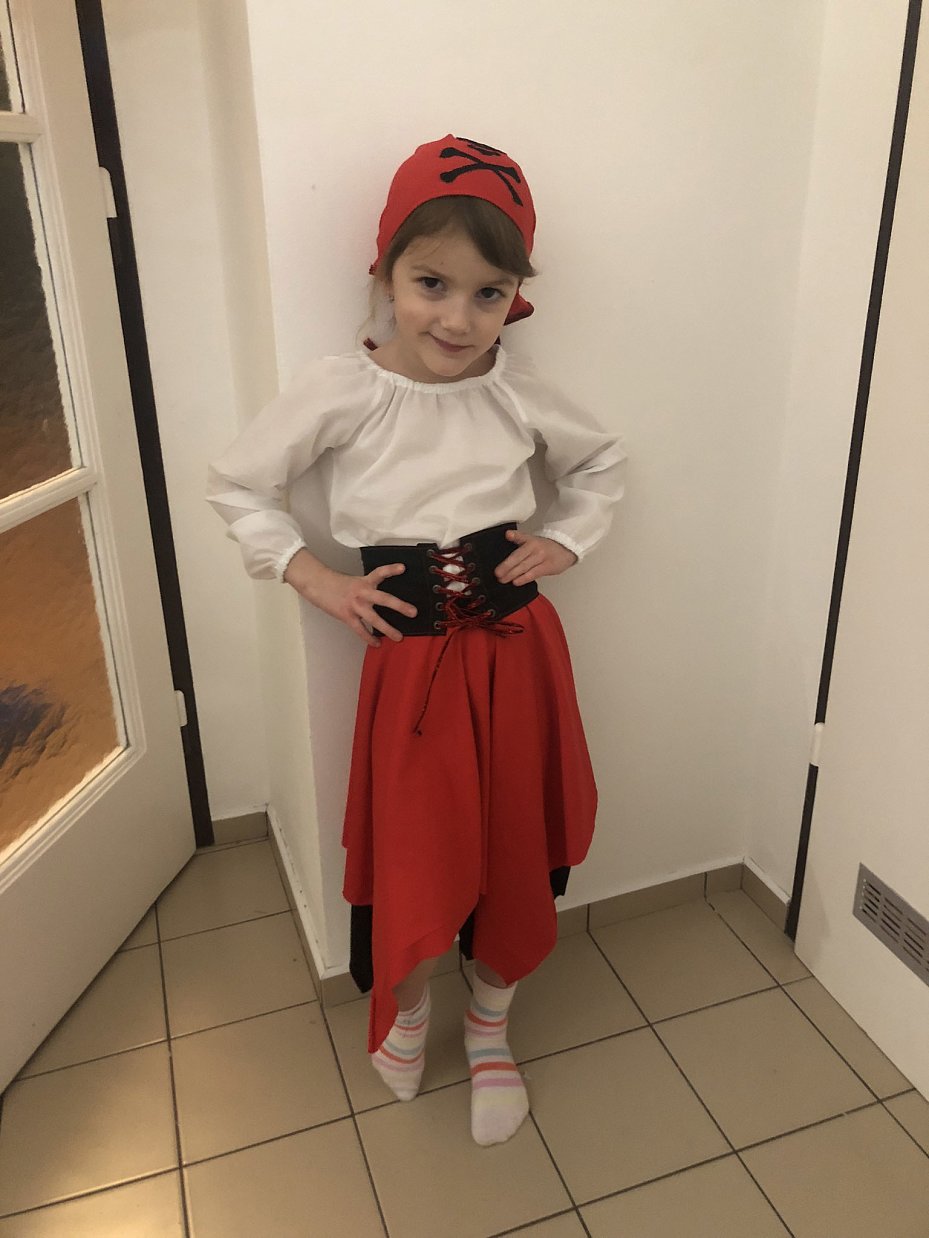 Základ pro pirátskou halenku je střih na tričko s raglánovým rukávem. Použili jsme o 3 velikosti větší střih kvůli volnosti a nařasení průkrčníku a rukávům. Střih je určen pro pružné materiály, i proto se musí zvolit větší velikost, aby se dalo tričko pohodlně obléknout. My jsme zvolili bavlněný voál. Po přenesení střihu na látku, střihové díly vystřihneme a sestehujeme k sobě. Kdo nechce stehovat, může použít špendlíky a pouze zašpendlit.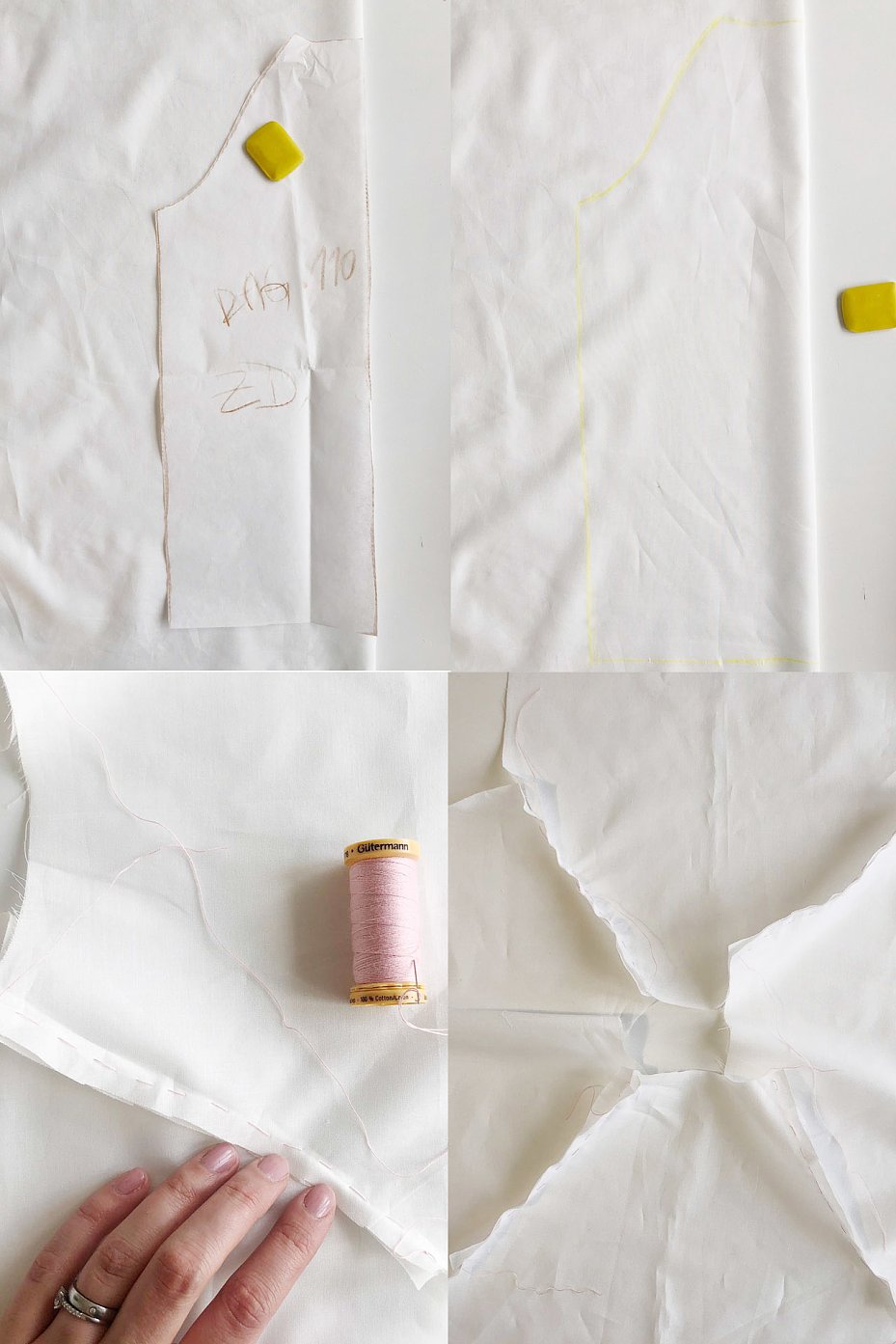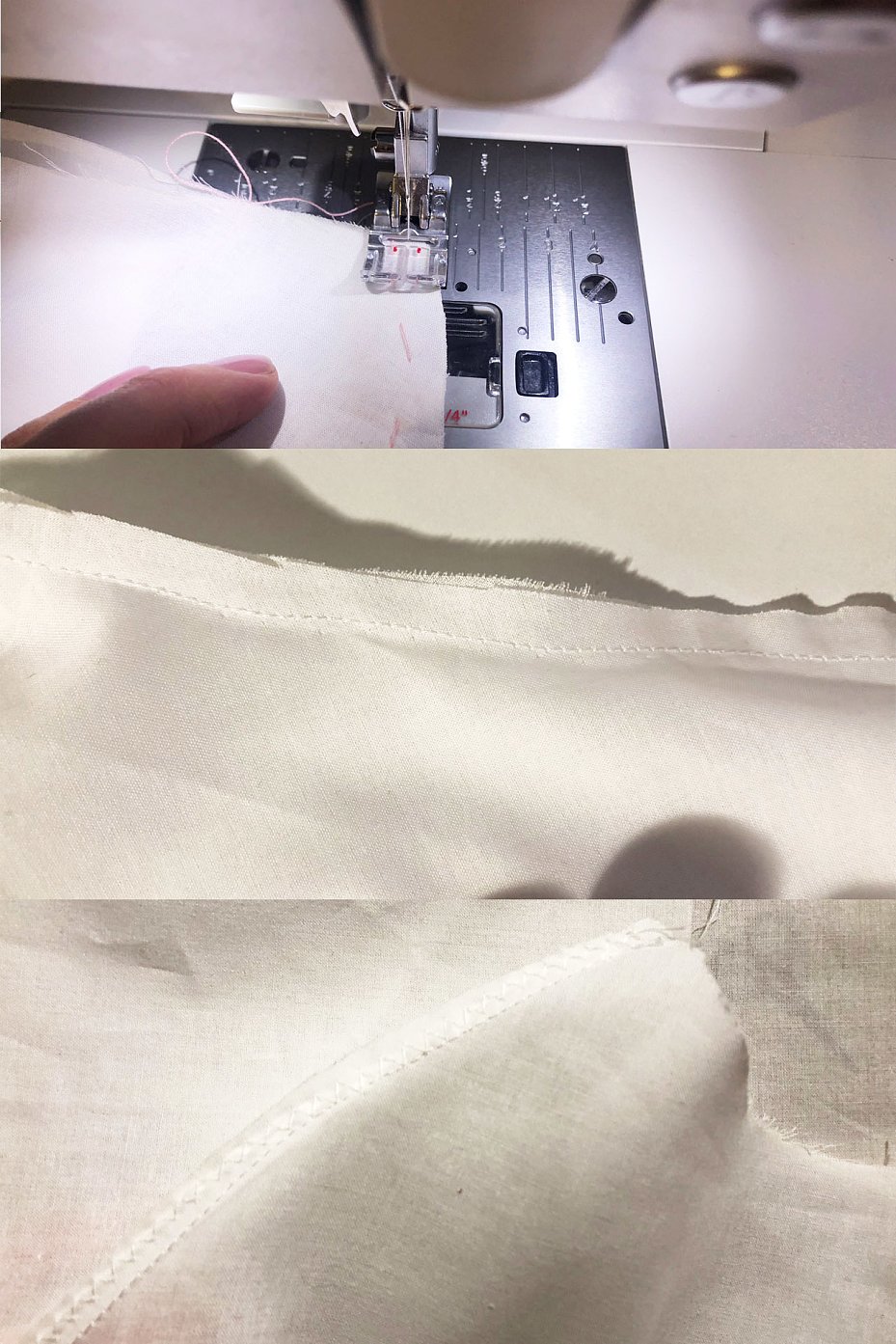 Poté sešijeme na stroji. Použili jsme rovný steh a okraje jsme poté začistili "cikcakem". Rozžehlíme švy a odměříme délku rukávu. Poté našpendlíme nebo nastehujeme boční švy a společně s rukávem prošijeme po celé délce. Do průkrčníku navlékneme gumu, abychom vytvořili nařasený vzhled. Musíme tedy připravit tunýlek pro gumičku. Látku u průkrčníku jednou podehneme o cca 0,5-1 cm do rubu. Zažehlíme a znovu přeložíme o 1 cm do rubu. Fixujeme špendlíky, kdo však chce, může stehovat. Poté prošijeme na stroji rovným stehem. Necháme si malou mezeru, kterou provlékneme gumičku a mezeru zašijeme. To samé uděláme na koncích rukávů. Gumičku u rukávů si dobře vyzkoušejte, ať na ruce poté neškrtí. Teď už jen stačí založit spodní lem a máme hotovo. Lem jsme založili 2x zažehlili a prošili rovným stehem.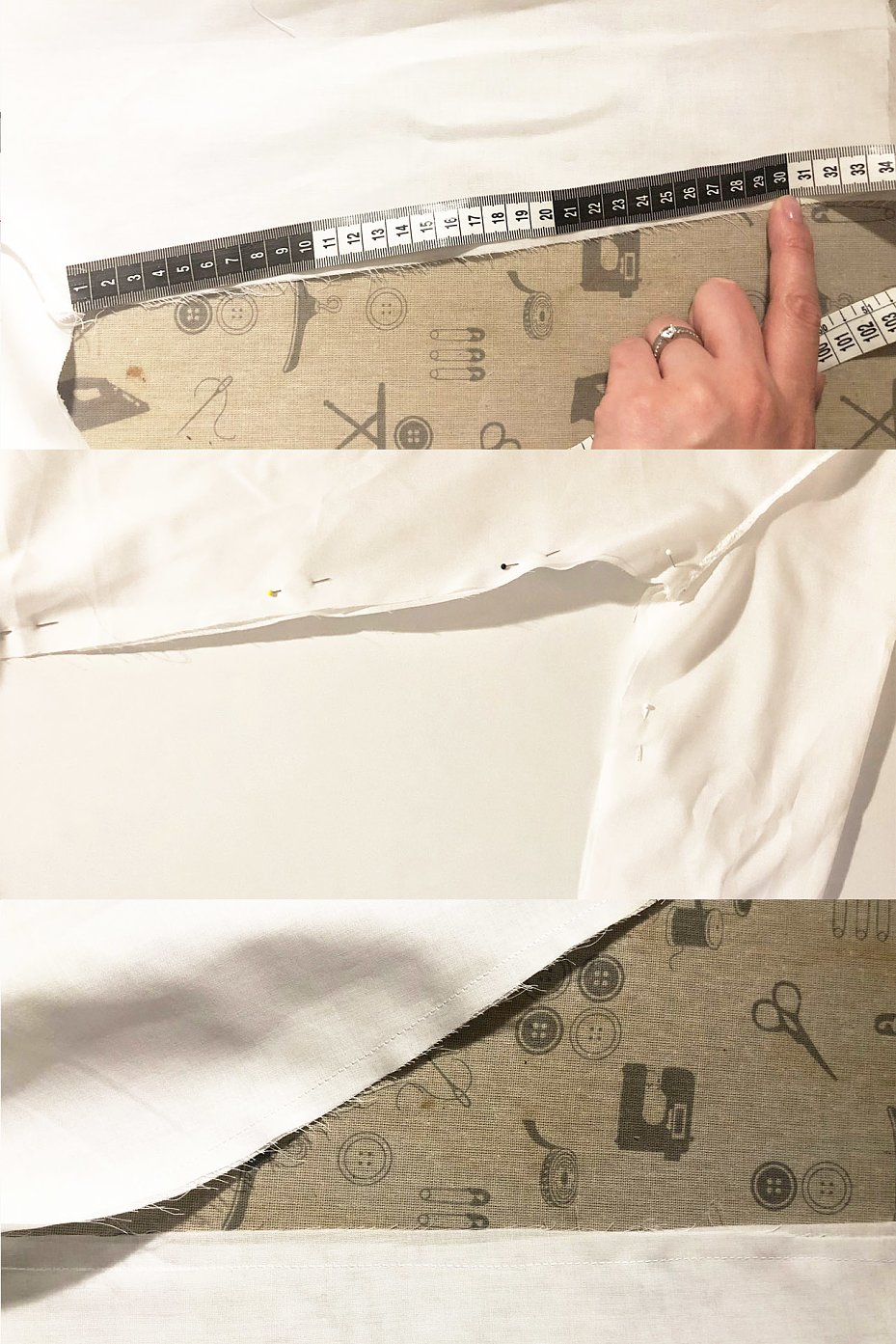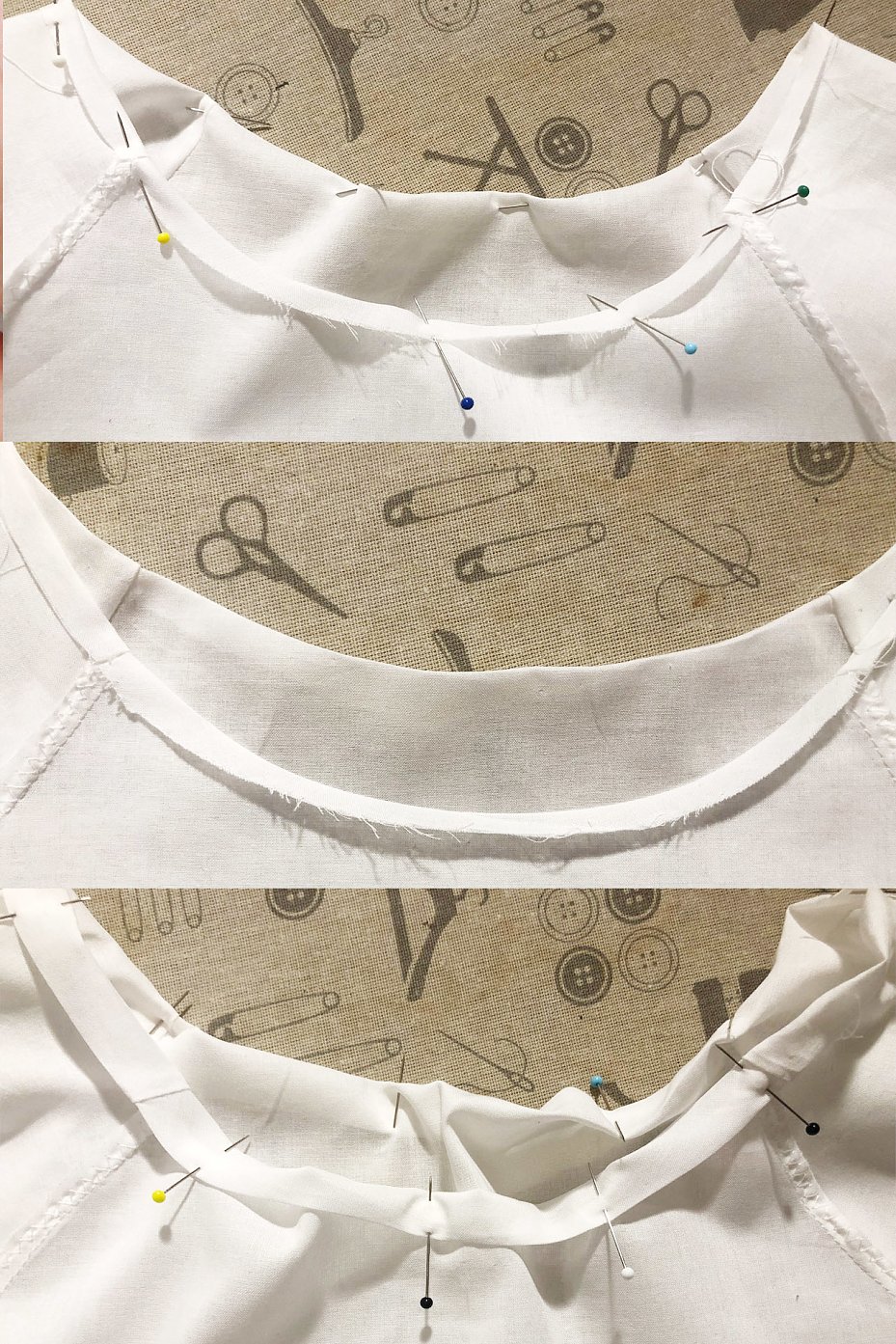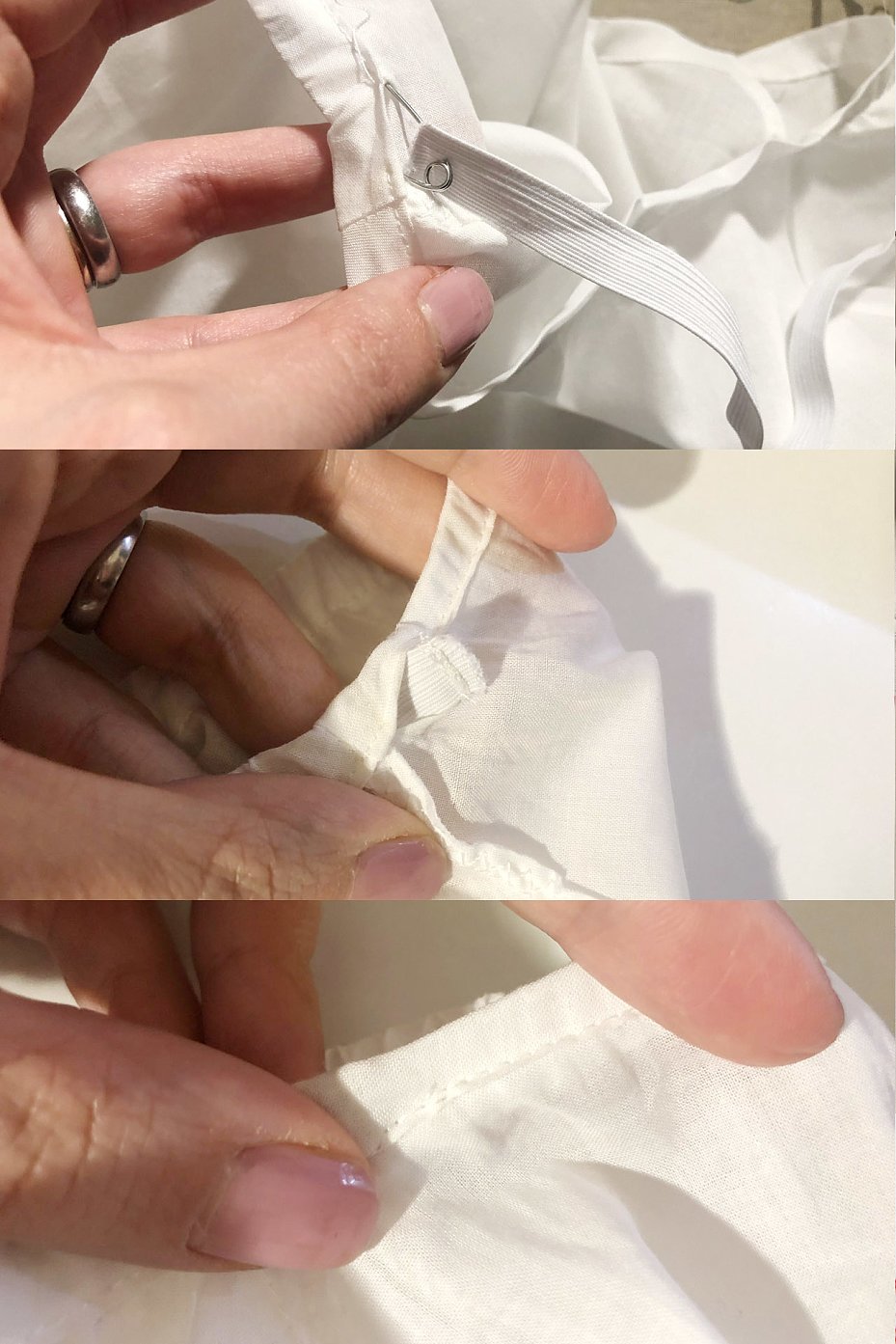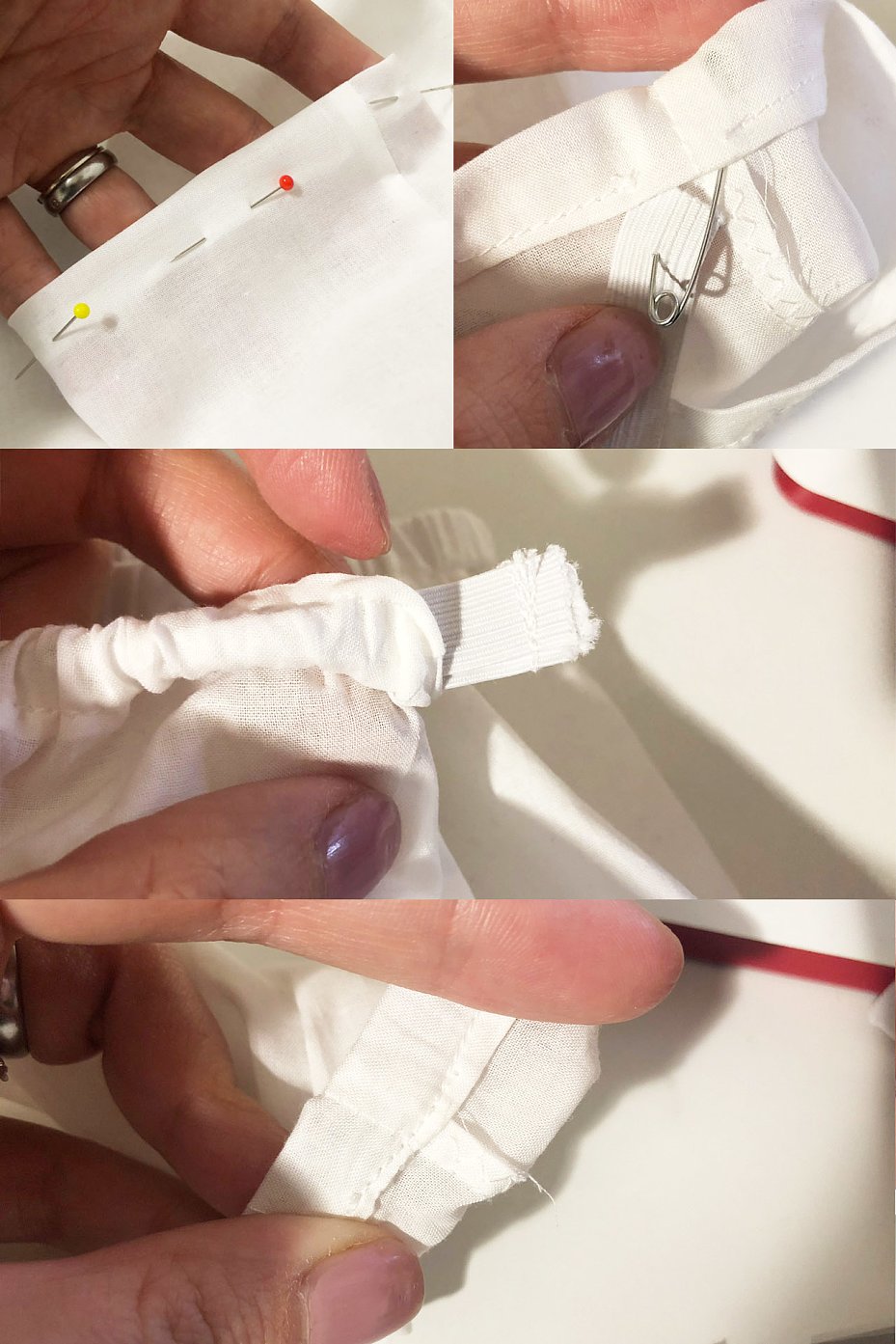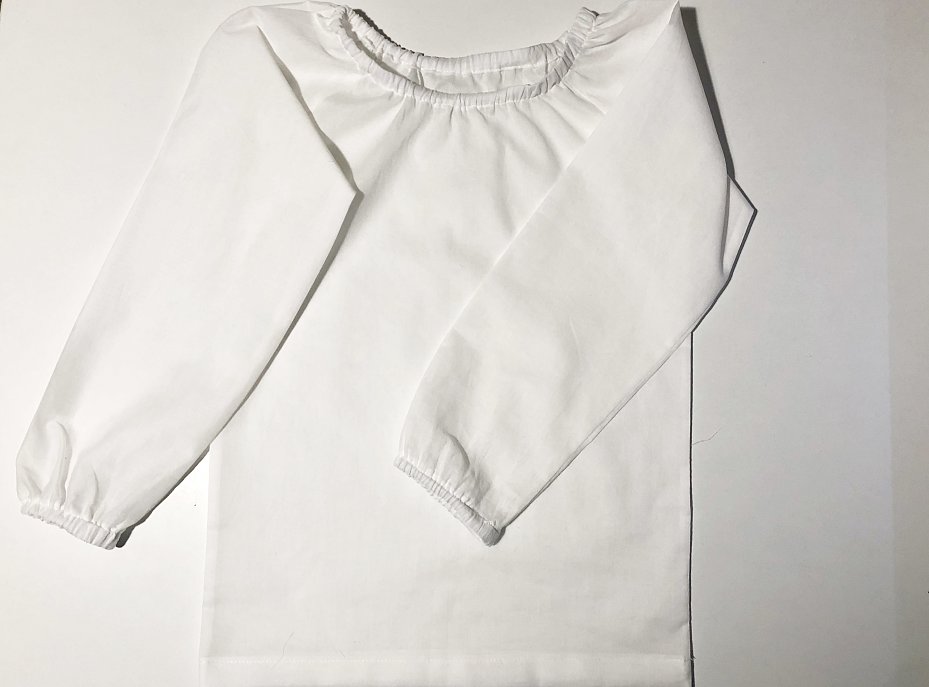 Další část kostýmu je cípatá sukně. Její ušití je velice jednoduché. Stačí nám dva čtverce z úpletu či viskózy a guma. Jak velký čtverec si máte připravit? Teď si trochu započítáme: potřebujeme znát obvod pasu - ten vydělíte 3,14 a vynásobíme 1,2 kvůli volnosti. Pro příklad tedy: 50 / 3,14 x 1,2 = 19 cm. K tomuto číslu přičteme 2x délku sukně a máme hotovo. Finální velikost čtverce je tedy 19 + (2 x 28) = 75 x 75 cm. Vystřihneme si dva čtverce. Použili jsme červenou a černou látku kvůli barevné kombinaci. Poté složíme čtverec na menší (2x ho přeložíme) a vystřihneme otvor pasu. Výpočet: Obvod pasu / 6,28 = 50 / 6,28 = 7,9 X 1,2 = 9,5 cm a toto číslo jsme vynásobili opět 1,2 kvůli řasení, můžete vynásobit více či méně, záleží jak moc chcete, aby byla sukně volná - řasená. 9,5 cm si odměříme od rohu látky. Vyznačíme si linku a látku odstřihneme. Takto pokračujeme na obou látkách. Poté si připravíme gumu, kterou si sešijeme. Dále si vyrobíme pásek. Použili jsme pruh látky široký 51,5 cm a vysoký podle šíře použité gumy. My máme 2 cm, takže pásek je vysoký 5,5 cm. Pásek si také sešijeme. Vezmeme sešitý pásek a gumu, kterou vložíme do pásku a začneme takto společně špendlit k oběma dílům sukně najednou. Při špendlení si dáváme pozor, abychom přichytili všechny díly k sobě. Pásek špendlíme rovnoměrně. Poté sešijeme na stroji pružným stehem. Konce sukně nemusíme začišťovat, protože se viskózový úplet netřepí. Můžeme ho ale například olemovat pruženkou či lemovacím proužkem. Sukně je hotová!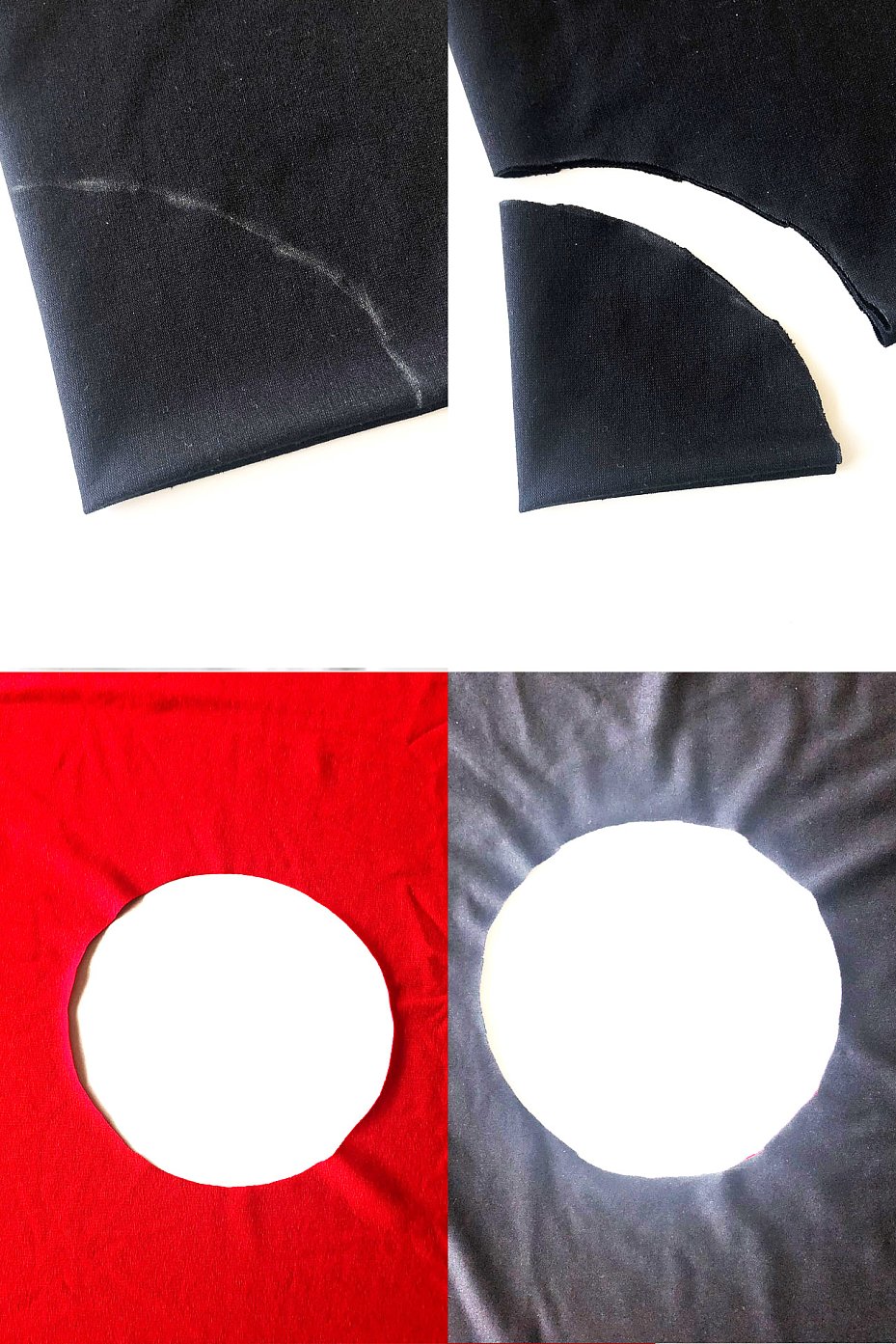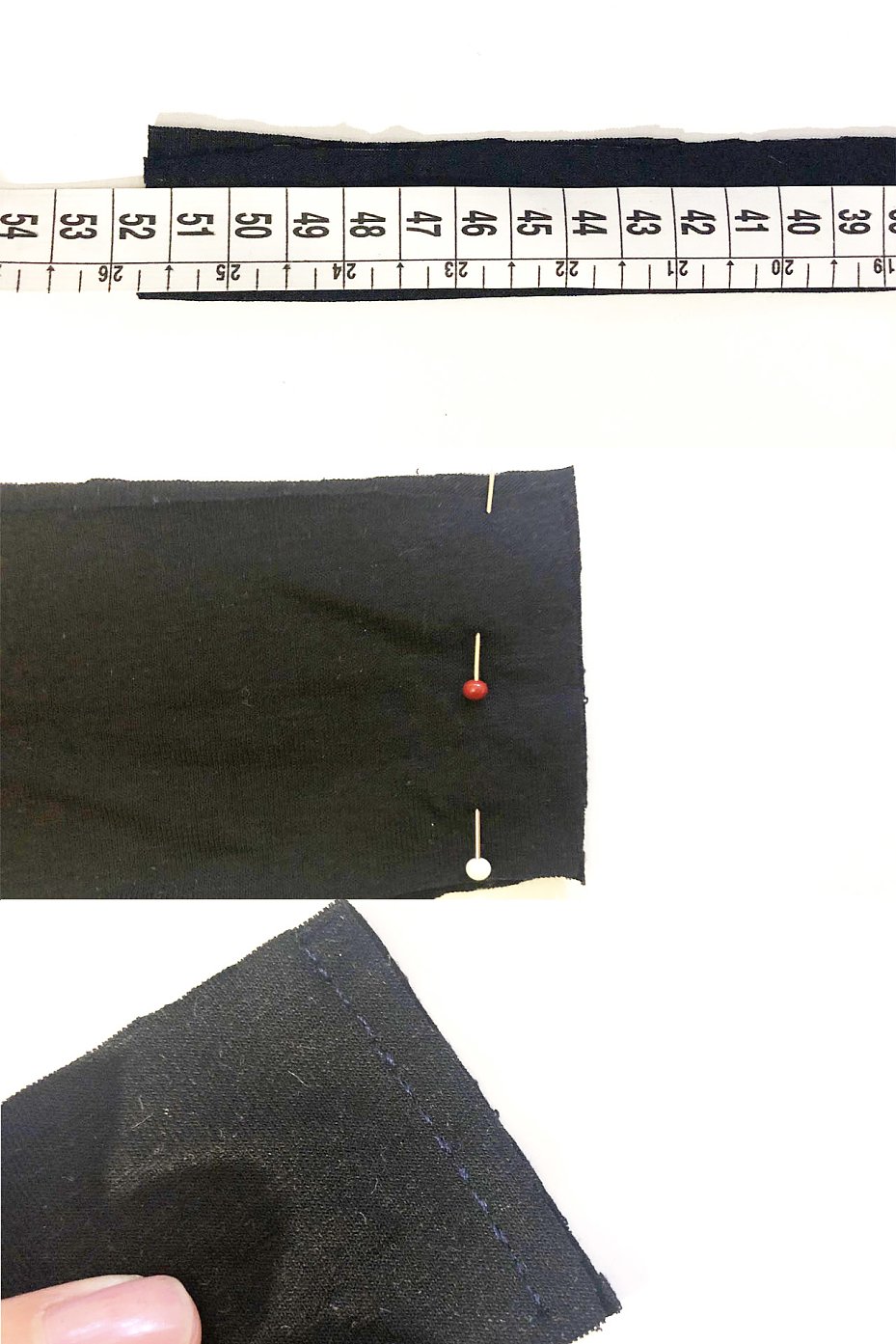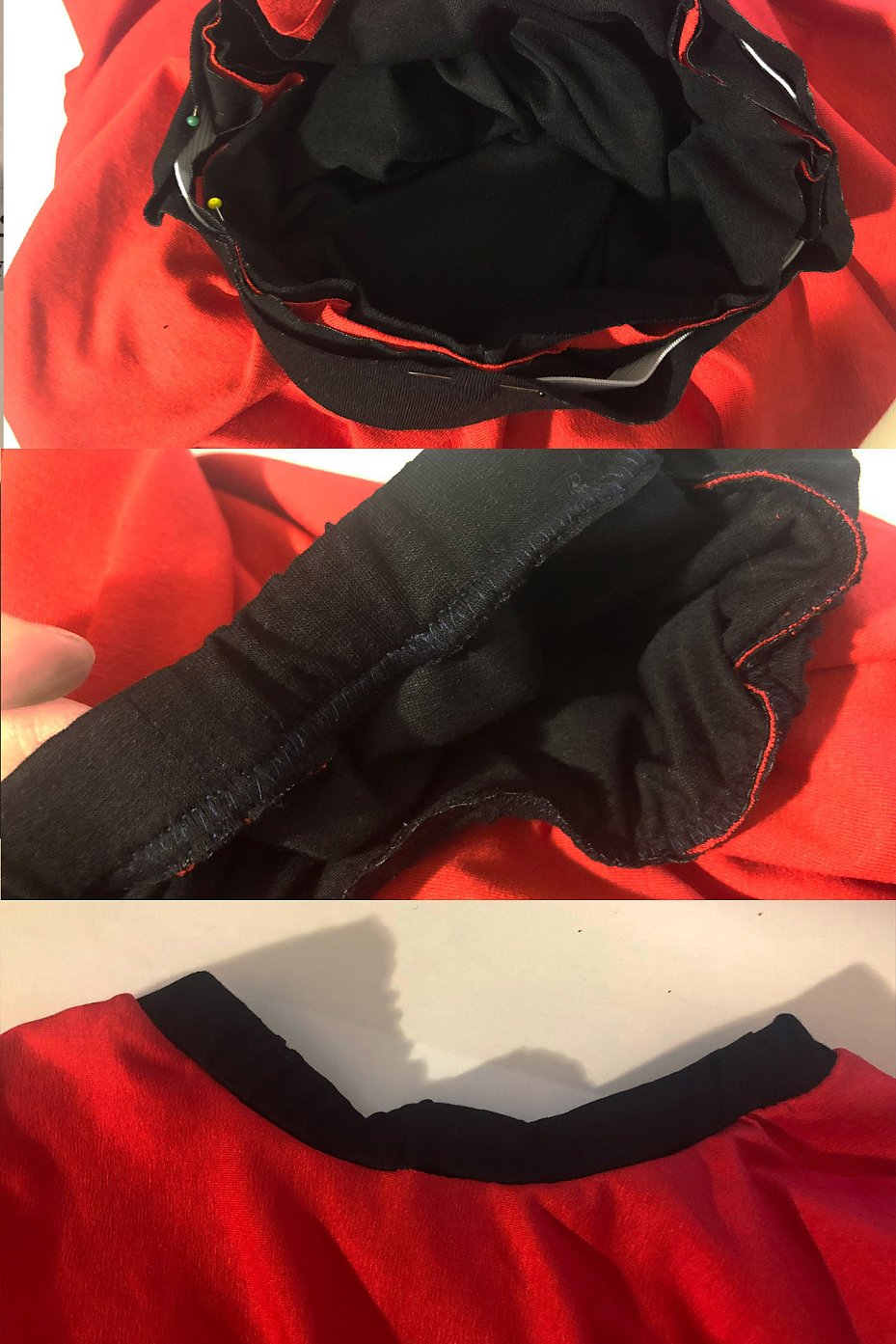 A jako správná pirátka, musí mít i ta naše bederní pásek, za který si může dát šavli či zbraň. Použili jsme pruh bavlny o rozměrech 21 x 51 cm. Pruh jsme přeložili napůl, okolo prošili a nechali si malý otvor pro přetočení do líce. Poté jsme přehli cca 2 cm kraje a zašpendlili do líce a poté prošili na stroji. Používali jsme záměrně červenou nit kvůli kombinaci se sukní. Poté jsme do takto připraveného přehybu umístili průchodky. Jako šněrovačku jsme použili lemovací proužek, který jsme přehli a prošili na stroji. Stejný proužek jsme použili při lemování šátku, ke kterému se teď dostaneme.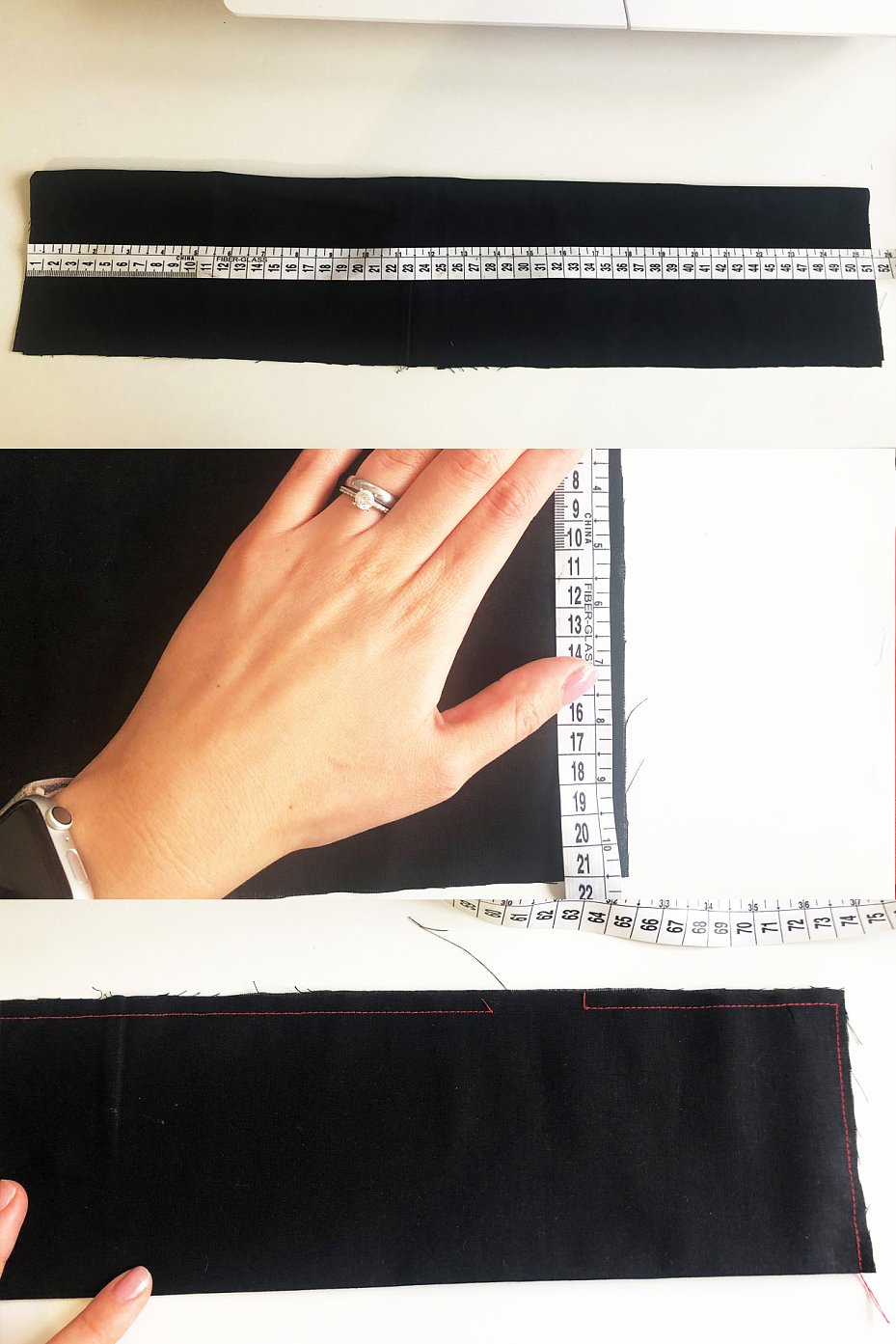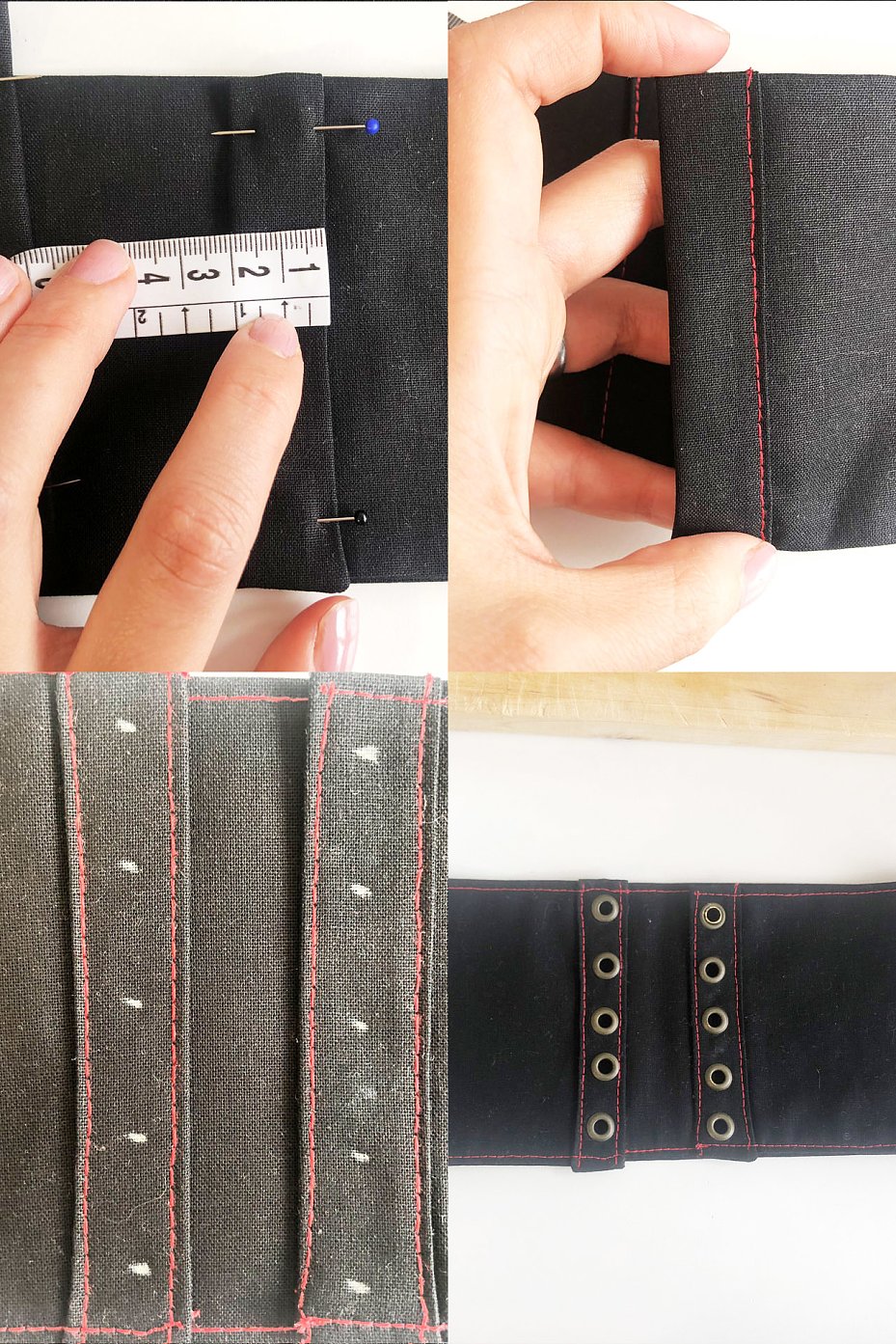 Na šátek stačí vystřihnout trojúhelník ze stejné látky jako je sukně. Velikost odhadněte podle obvodu hlavy a také podle toho, jak velké cípy chcete na šátku po zavázání mít. Každý správný pirát či pirátka musí mít někde lebku. Stačí si ji nakreslit, přenést na látku, podžehlit vlizelínem a přišít na šátek. Dokonalý pirátský šátek je na světě!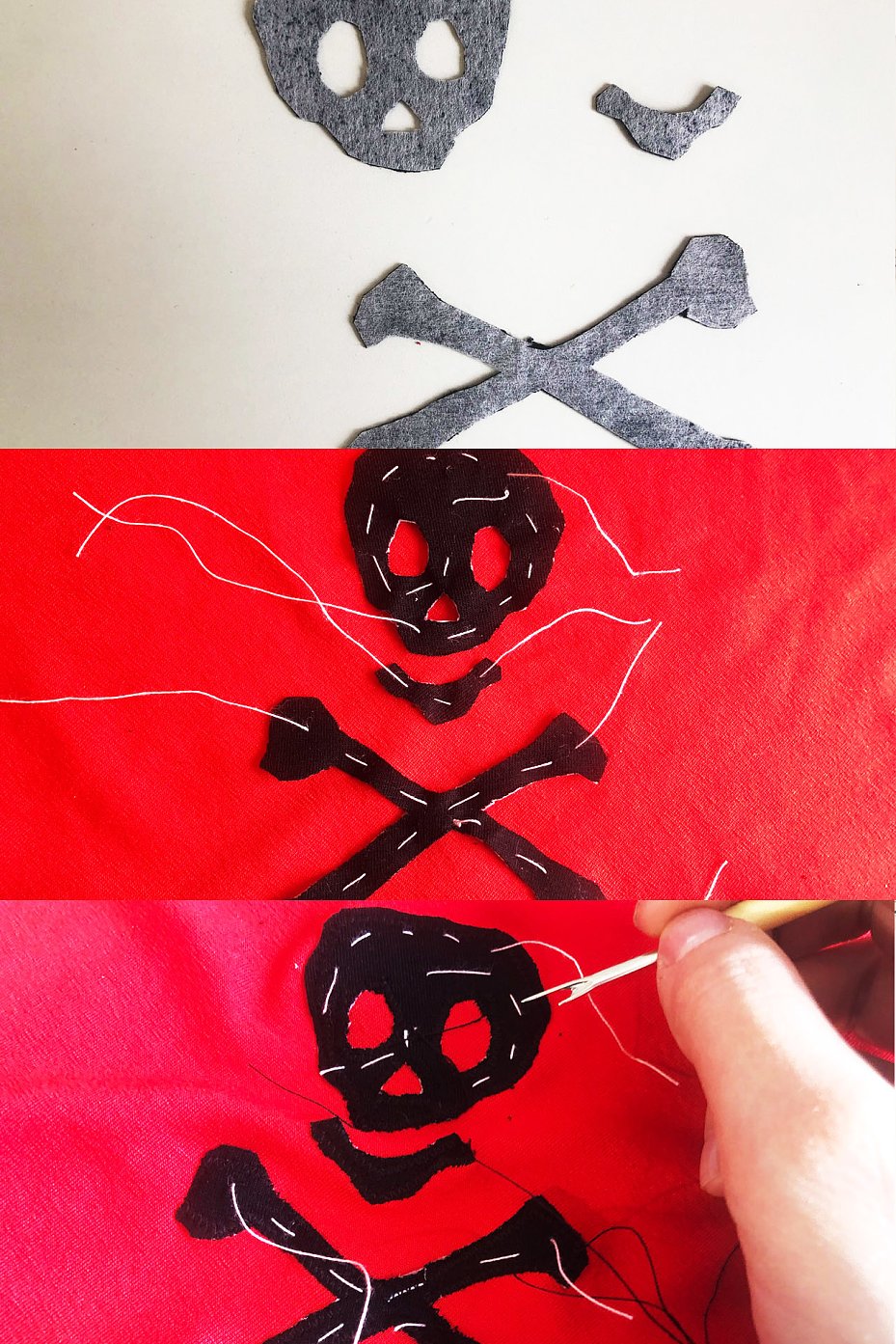 Pokud chcete můžete ještě ušít návleky na botky. Stačí obkreslit špičku boty, na kterou pak našijete pruh látky, ke kterému v dolní části přišijete gumu, aby návlek obepnul botu. V horní části uděláte tunýlek, do kterého dáte gumu a návlek je hotový. Náš návlek jsme opět opatřili stejným proužkem jaký jsme použili na šátek a jako tkanici do pasu.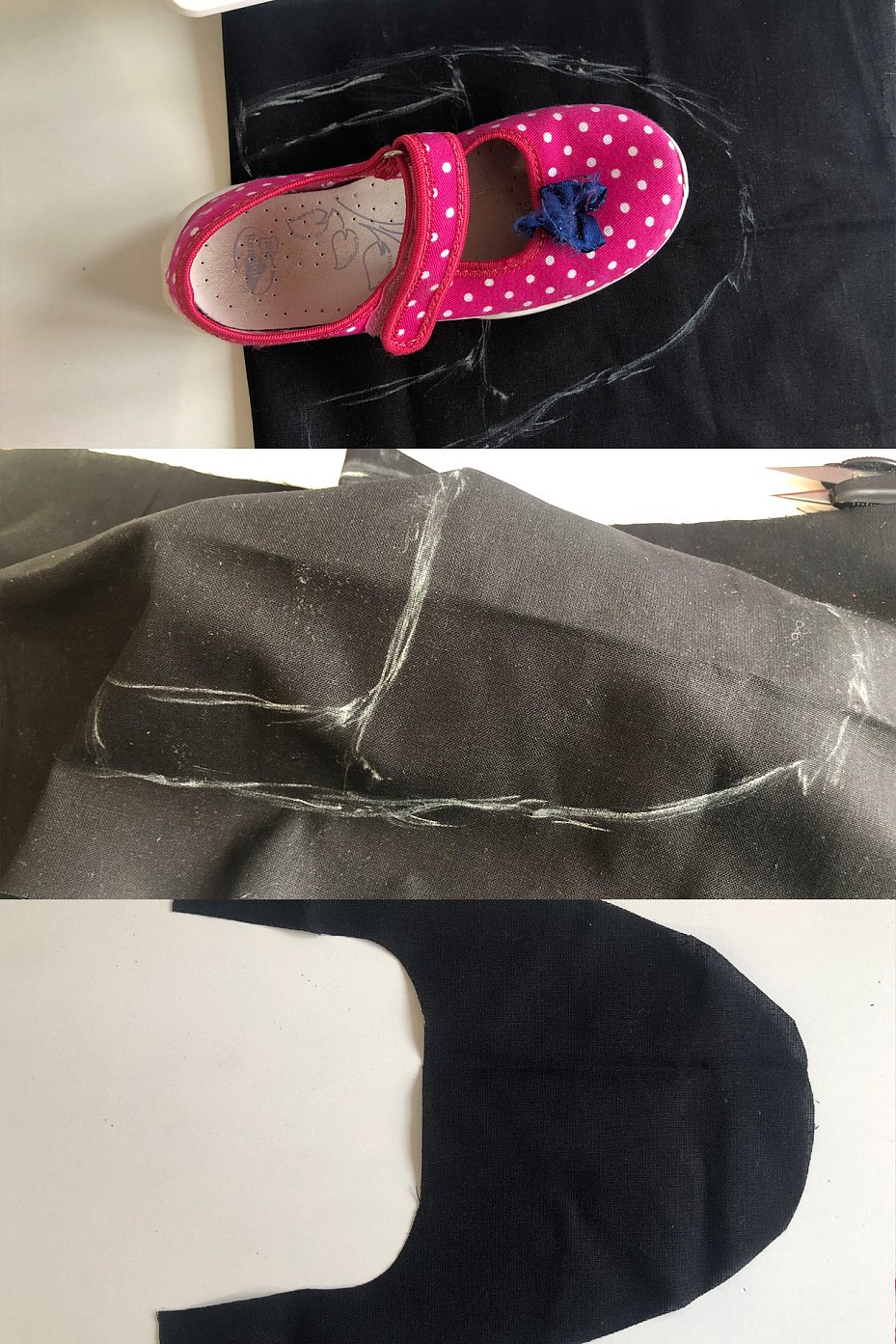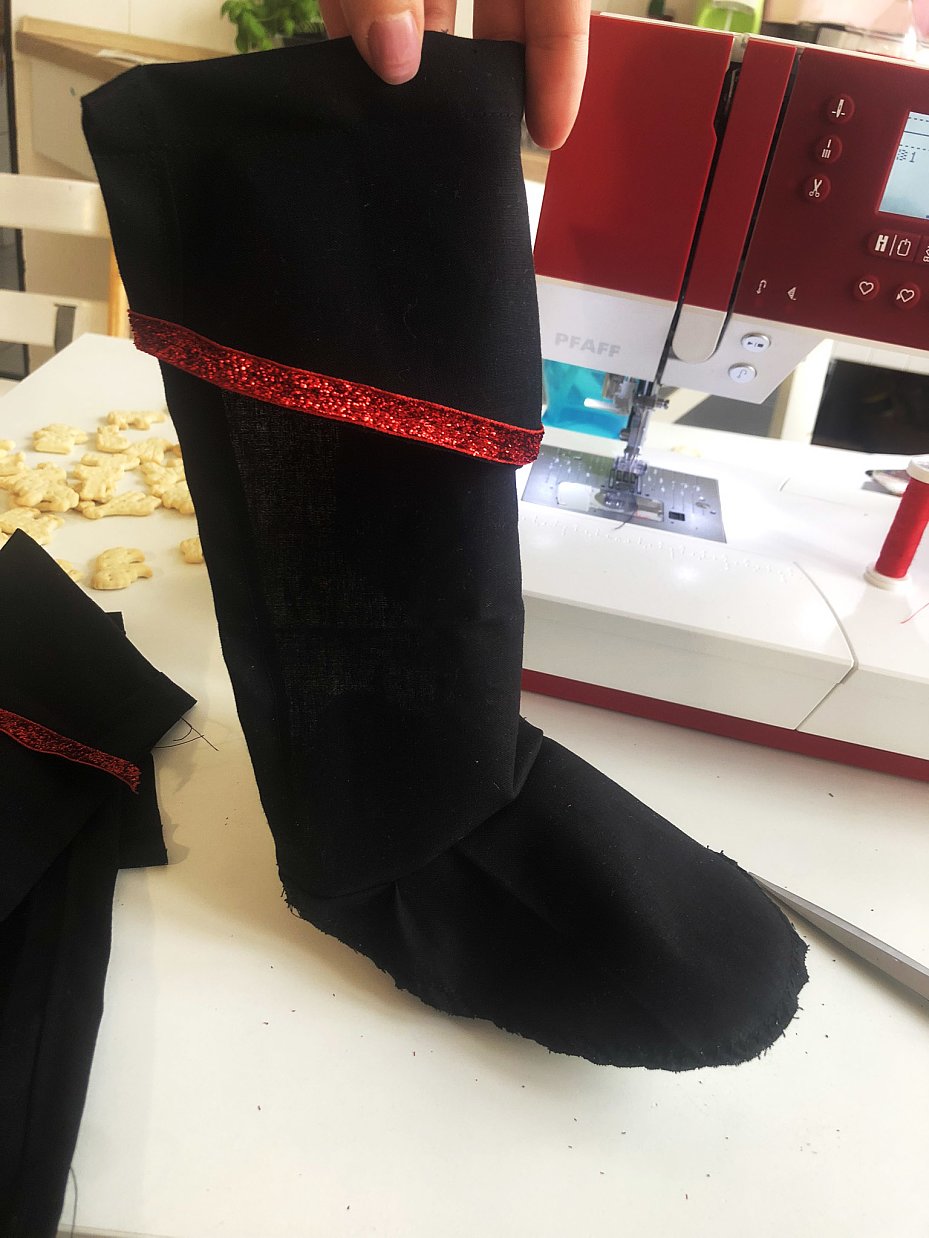 Stejným způsobem můžete vytvořit kostým pro velkou pirátku a můžete s vaší malou pirátkou vyrazit jako parťáci na maškarní bál či na masopustní průvod. Nebo se inspirovat a ušít si lehkou halenku na léto k moři. Klidně si můžete spíchnout jednu skvěle se točící sukni a splnit si tak dětský sen o točivé sukýnce. Sledujte nás facebooku či našem instagramu.