Dámská elegantní sukně TO THE CITY a jak pracovat s materiály jako je strečový semiš
Posted on
Strečový semiš je na omak příjemná látka, kterou si velmi pravděpodobně zamilujete. Její obrovskou výhodou je také to, že se s ní velmi dobře pracuje, drží tvar, neklouže a nemá tendenci se kroutit.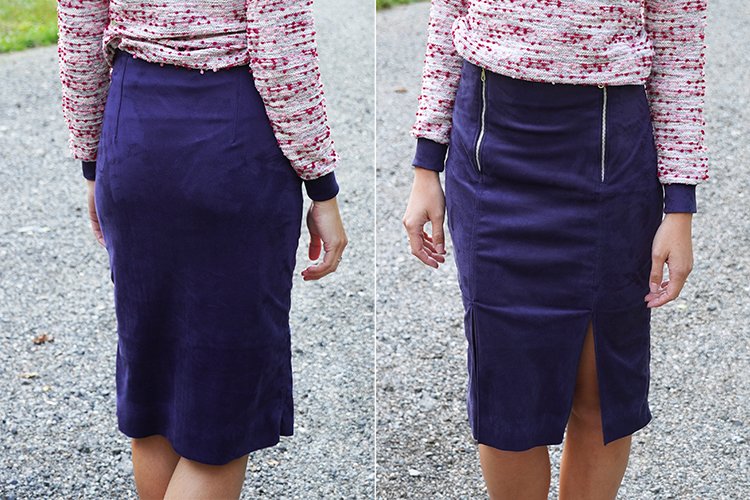 K této látce se hodí dodat pár tipů:
Na značení jakýchkoliv linií obvykle používám mýdélko, tentokrát se mi ale velmi dobře a pohodlně pracovalo s rádýlkem "myš" - to má v sobě uloženou práškovou křídu a linii, kterou za sebou zanechává je neuvěřitelně tenoučká.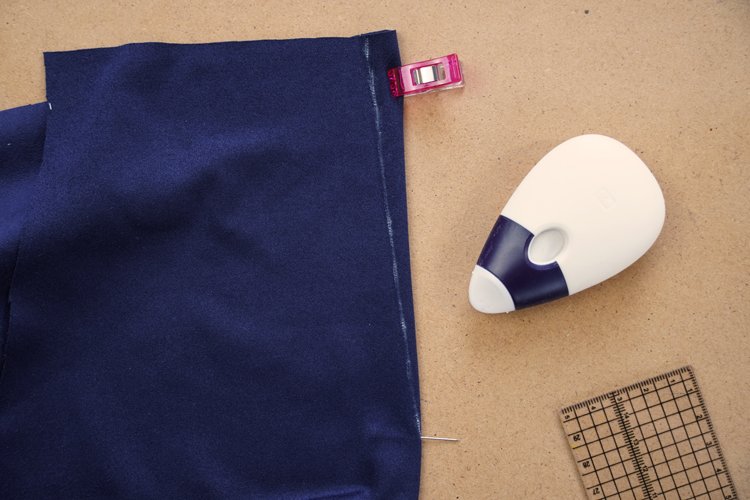 Je poměrně obtížné ji špendlit a ani to moc nedoporučuji. Mohli byste látku perforovat a vzniklé dírky po špendlících byste jen těžko odstraňovali. Na manipulaci s látkou a její přichycení do správných míst spíše doporučuji používat tzv. svorky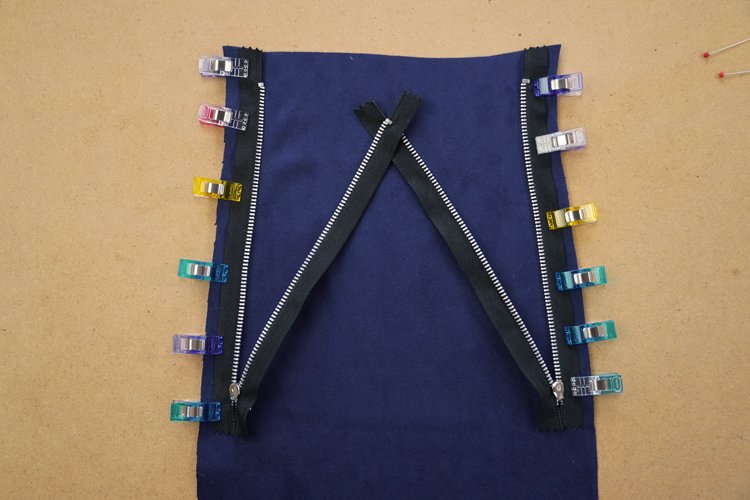 Látka není příliš fanouškem žehlení. Abyste švy usadili, zkuste štepování (prošití a tím zafixování a zploštění švu).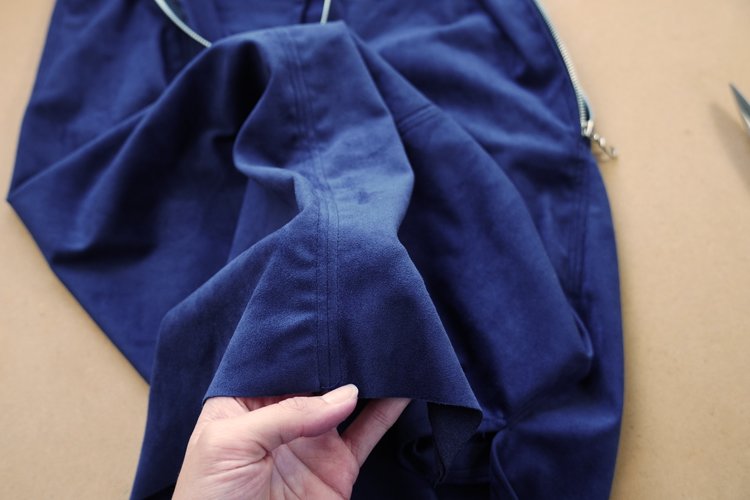 Využijte toho, že jsou střižní okraje látky naprosto dokonalé i v jejich surové podobě. Přiznejte je, otočte je na rub nebo prostě jen zapomeňte na overlock nebo entlovací steh a užívejte se tu pohodu ze samotného šití a jeho jednoduchosti.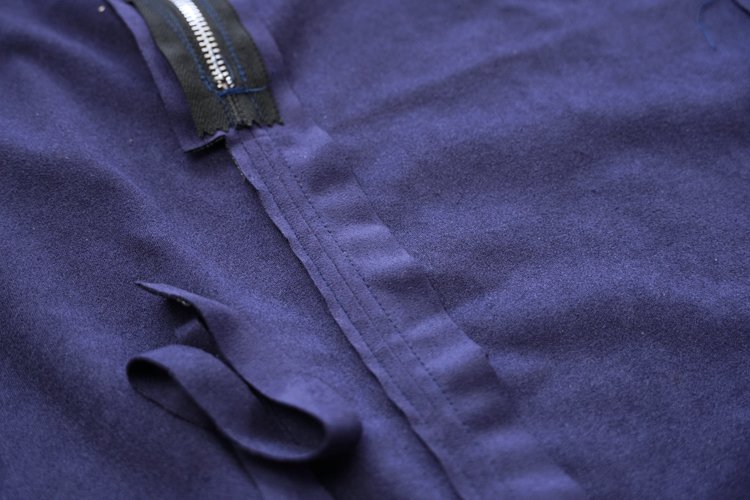 Látka má droboučký chloupek. Ne ve smyslu jako je to např. u kožešin, jde spíš o jakousi strukturu, jako známe ze sametu nebo třeba manžestru. I proto je vhodné k této látce přistupovat stejně, jako právě k manžestru nebo sametu. U těchto látek je potřeba dát si skutečně dobrý pozor na to, jakým směrem vlas vede a jedním směrem polohovat všechny díly. Tyto látky mají totiž tu vlastnost, že když vlas na dílcích nasměřujeme směrem dolů, pak oděv působí světleji, zatímco pokud chloupky směřují nahoru, pak oděv působí tmavěji. Velmi často se tak střihové dílce na tyto látky polohují právě opačným směrem, než je obvyklé, tedy tak, aby chloupek šel nahoru. Díky tomu jsou barvy na oděvu sytější a nevypadají vybledle. Ať už se rozhodnete pro ten či onen postup, dejte si však skutečně dobrý pozor na to, abyste stejným směrem napolohovali všechny střihové dílce.
Střih na tuto konkrétní sukni můžete najít zde
Napsala: Petra Škrabáková, Prošikulky.cz